We can push ourselves further. We always have more to give.
A high-quality physical education curriculum inspires all pupils to succeed and excel in competitive sport and other physically-demanding activities. It should provide opportunities for pupils to become physically confident in a way which supports their health and fitness. Opportunities to compete in sport and other activities build character and help to embed values such as fairness and respect. National Curriculum for Physical Education, purpose of study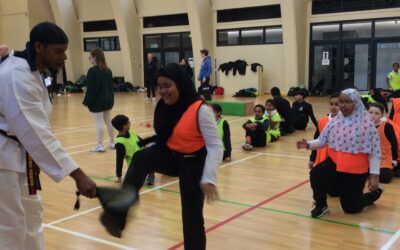 Today Year 5 were practising their sports and teamwork skills in a multi-sport inter-school competition at Poplar Baths! We participated in taekwondo, boccia, rugby, badminton, tennis and dance. Some sports were new to us but we tried our best no matter what! We were...