Without music, life would be a mistake.
Music is a universal language that embodies one of the highest forms of creativity. A high quality music education should engage and inspire pupils to develop a love of music and their talent as musicians, and so increase their self-confidence, creativity and sense of achievement. As pupils progress, they should develop a critical engagement with music, allowing them to compose, and to listen with discrimination to the best in the musical canon. National Curriculum for Music, purpose of study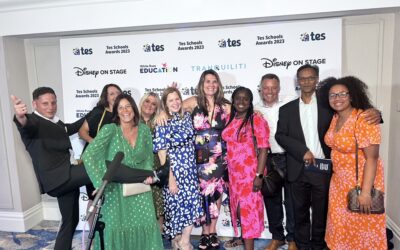 We were shortlisted for a TES Award for the second time in two years, for our commitment to the arts at Lansbury Lawrence. We didn't receive the trophy, but we were honoured to fly the flag for Tower Hamlets, the creative arts, and sit alongside our secondary and...