Every child is an artist. The problem is how to remain an artist once we grow up.
Art, craft and design embody some of the highest forms of human creativity. A high-quality art and design education should engage, inspire and challenge pupils, equipping them with the knowledge and skills to experiment, invent and create their own works of art, craft and design. As pupils progress, they should be able to think critically and develop a more rigorous understanding of art and design. They should also know how art and design both reflect and shape our history, and contribute to the culture, creativity and wealth of our nation. National Curriculum for Art & Design, purpose of study
Here is a short film we made for ArtUK about the sculpture, Draped Seated Woman (Old Flo) by Henry Moore. The sculpture is particularly important to our community within Tower Hamlets.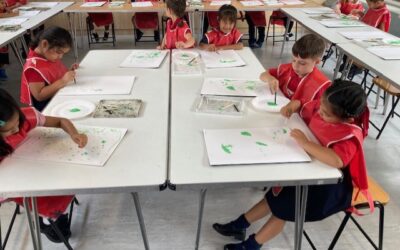 Year 1 had their very first trip to the art studio this week. They enjoyed working in their new sketchbooks. They explored the different marks they can make with paint, using tools other than a paintbrush. They used a cotton bud - it made 'dots and lines'. They used a...