Lansbury Lawrence was built as part of the Festival of Britain. Enjoy the children's award-winning film to find out more…
Community Notice Board
Parent Newsletter 14th January 2022
Newsflash!

We have been awarded the very prestigious

Platinum ArtsMark

!

Read more about it here.
Weduc, our new communication app is live! Please have a look for your text message which has a link and a code for you to use. If you need any help at all, please come in ot the office. We've got 110 active accounts so far and we'll be out in the playground to get as many of us up and running as possible.
Parent Coffee Mornings

have returned and are on Thursdays at 9:00 am in the Community Room. We hope to see you there!

Sewing Classes for parents are now full. Please speak to Maureen if you want to be put on the waiting list.
Health and Safety Update
We strictly follow all Government guidance and continue to be vigilant and cautious. The actions that we are taking to keep your child safe at the moment include:
Frequent and thorough handwashing

Symptomatic children and staff must not come to school and isolate for 10 days or until they have a negative test result on a PCR

If a child over 5  has a confirmed covid-19 case, they will need to isolate for 7 days. They should take a Lateral Flow Test early on day 6 and day 7. If those tests are negative, the child may return to school on day 7. If they test positive or cannot complete a test, they should isolate for 10 days.
If a child 5 or younger has a confirmed covid-19 case, they will need to isolate for 6 days. They can return to school on day 7. The parents or carers can check using a lateral flow test should they wish to.
If a child or member of staff has a confirmed covid-19 case, all close contacts who are under 18 and fully vaccinated can continue to attend school and are encouraged to take an LFT for the 7 days following the last contact.
Classrooms are well-ventilated and monitored for Co2 and temperature.
Thank you for supporting us with these important measures.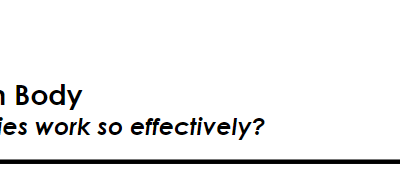 The question we will be exploring this half term is How do bodies work so effectively? ​ We will be learning all about diet and nutrition; the various functions of the skeleton; and how our muscles and joints work together to help us move.​ ​Parents and...
read more