Damien Hirst was born in 1965 in Bristol and grew up in Leeds. In 1984 he moved to London, where he worked in construction before studying for a BA in Fine Art at Goldsmiths college from 1986 to 1989. He was awarded the Turner Prize in 1995.
Since the late 1980's, Hirst has used a varied practise of installation, sculpture, painting and drawing.
In Year 6 children have the opportunity to write in many different formats, have reading daily, visit the school library to get a book to take home as well as consolidating and progressing their learning in maths through number, shape, data handling and problem solving.
Reading books  go home every afternoon and are brought to school every morning. We encourage the children to read every night. To support maths you could help them practice their mental maths and times tables.
SATs tests will be taken during the Summer Term and the children will be well prepared for what to expect so that they can achieve to the best of their ability.
Year 6 will perform an assembly about the things they have been learning. Parents are welcome to attend.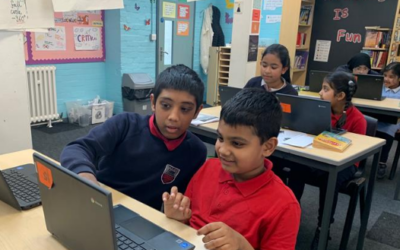 This afternoon, Year 6 worked with Year 1 children to help them complete a Pupil Survey online. This provided an excellent opportunity for children to get to know one another and find out about their experiences and feelings towards school. Hirst Class really enjoyed...