To see all the pictures from today, please see the link & password on WeDuc.
Off to the Beach!
We set off for the beach early this morning on the coach after a hearty breakfast; the children were full of energy and excited to start the day. As the clouds gathered overhead, we arrived at Walberswick village and met Renata from the Country Trust. We set out in groups for the boat ride, the crabbing activity and to play at the beach.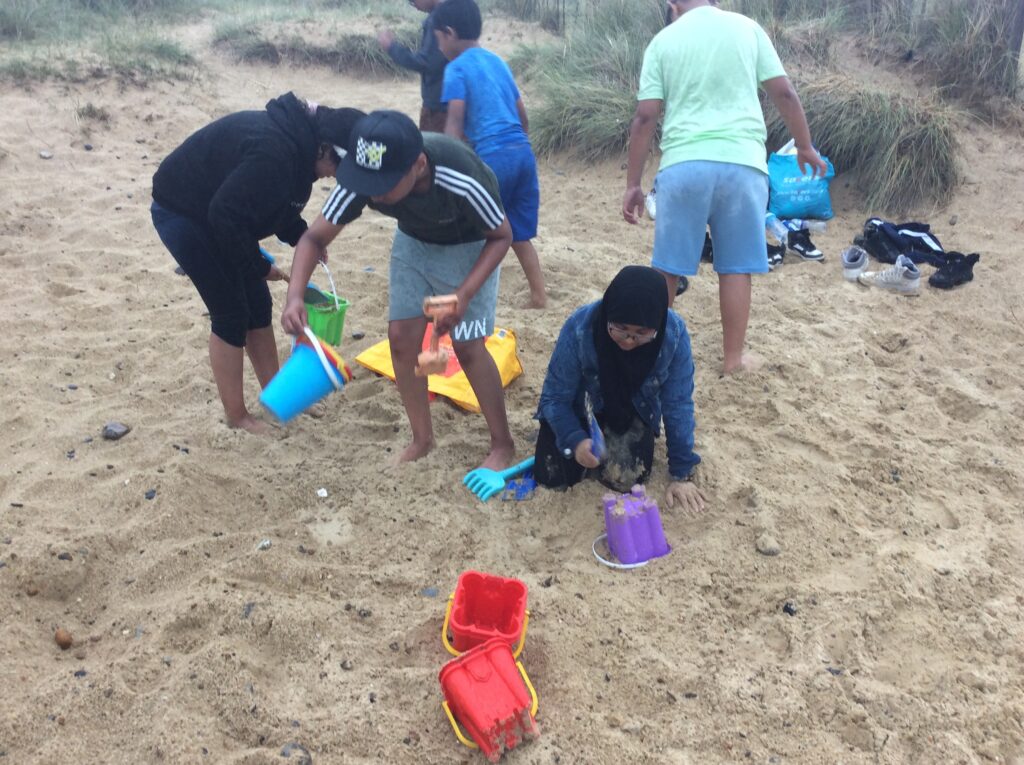 A short while later, the rain began and became heavier, until it was too much to continue. We took shelter in the lunch hut and began to change our clothes, while thunder and lightning flashed outside. After some ice-cream and lunch, we returned to the beach/crabbing for some more time before we returned to Ringsfield.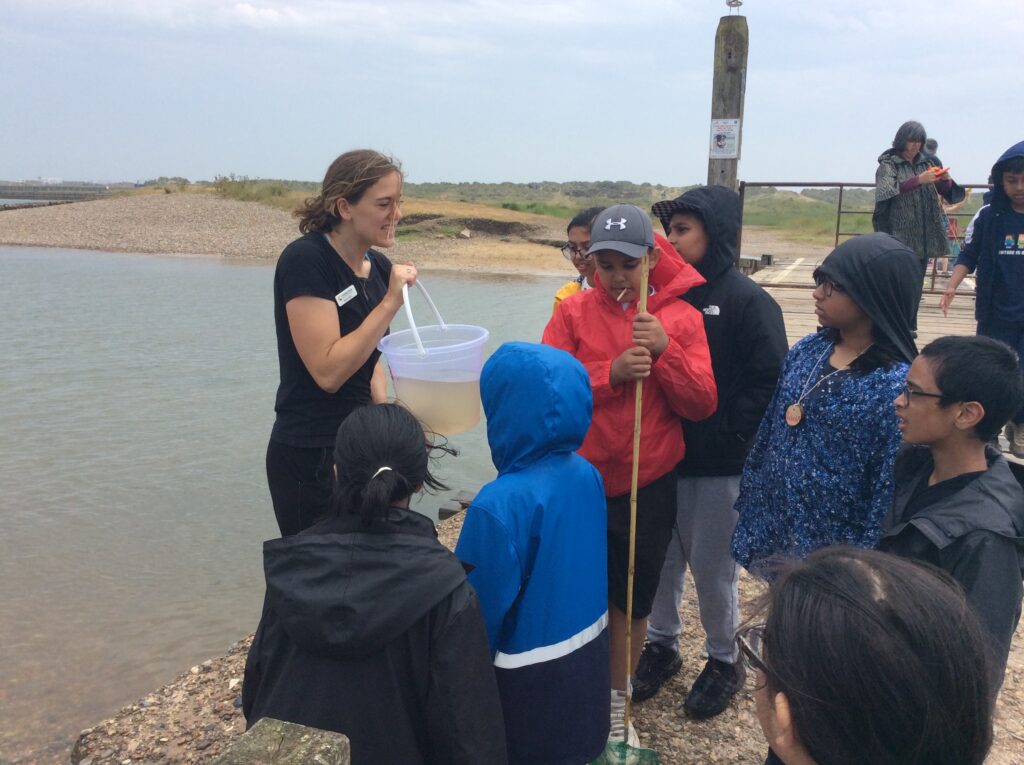 Afternoon at Ringsfield
After our return home (and a quick nap for many on the coach), we changed our wet socks and put on fresh shoes/wellies so we could begin our time in the forest.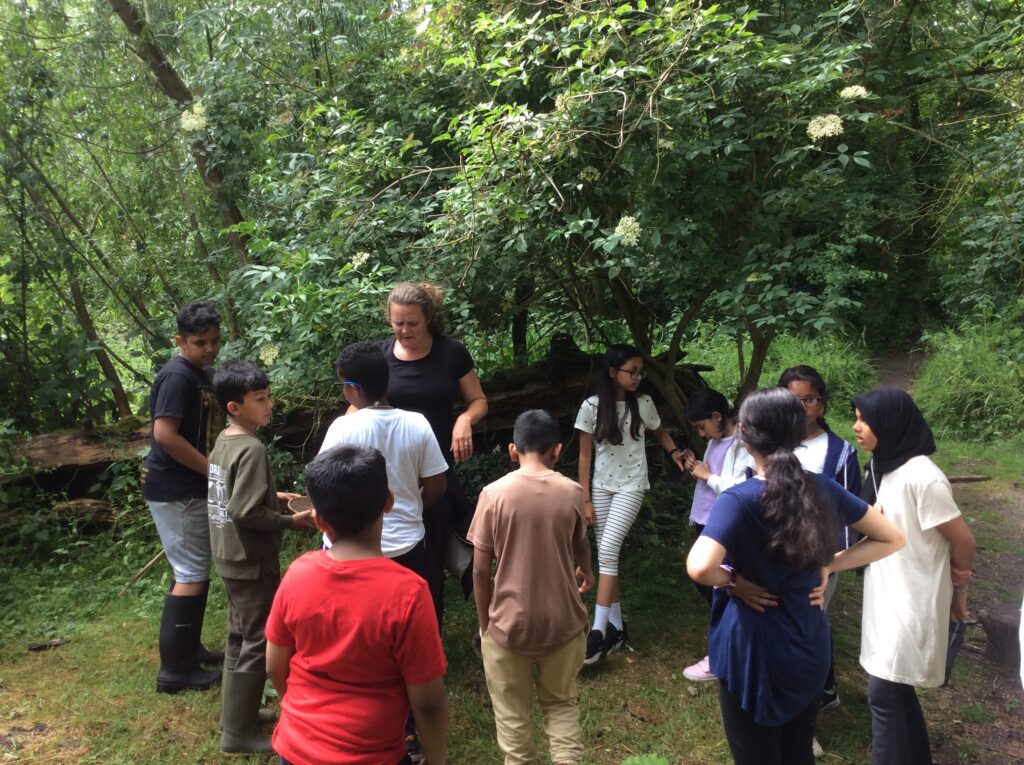 Led by Kat and Stacey of Ringsfield Hall, we split into 3 groups: one group foraging for fresh herbs, flowers & nettles; one group making bannock bread over the open fire and another group making fresh dips using herbs and yogurt.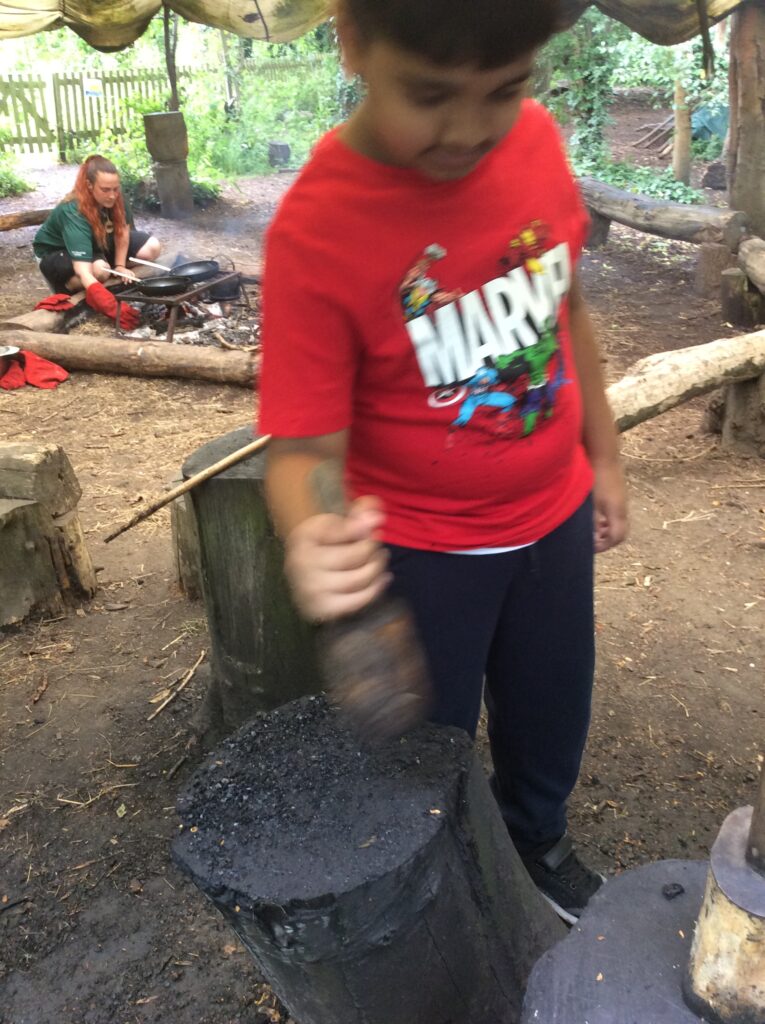 Shortly we will enjoy our deliciously fresh bread with some tea around the campfire, before telling stories and continuing to build our shelters from yesterday. Many children were impressed that their shelters from yesterday were dry inside after today's rain – proof of a sturdy construction!
Dinnertime at 5:30pm
By half 5, all of the children were ready to eat – everyone chose chicken curry & rice! Several children even went back for seconds! Following dessert, we all poured outside into the garden to join Renata & Sarah from the Country Trust for some more campfire time in the forest.
Renata reminded us of the sensible sitting posture near the fire (on your knees), and of the fire triangle, which includes its 3 necessary ingredients (fuel, heat & oxygen).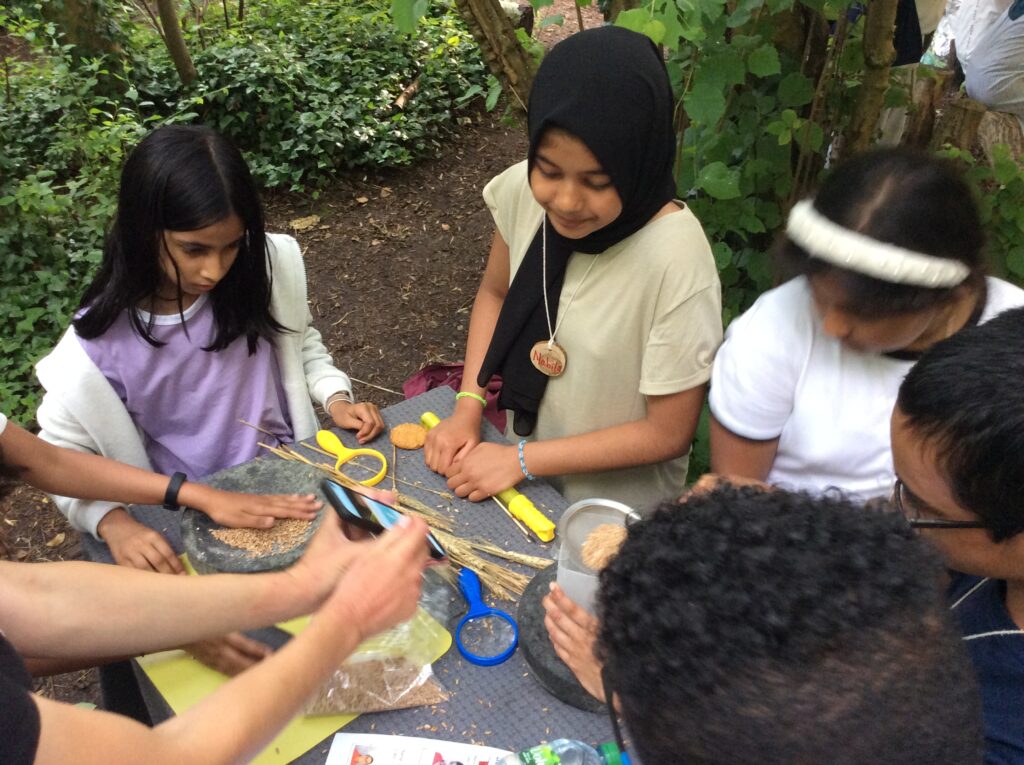 Quotes from the class…
Ayan: I loved marshmallows and grinding wheat to make flour.

Aariz: I loved the swings, the crabbing and roasting the marshmallows.

Md. Khalid: I liked the boat riding while it was raining, and loved the marshmallows.

Mikael: I liked swimming in the water and walking across the beach.

Hurairah: I had fun catching the crabs at the river.

Andy: Today, I liked roasting the marshmallows as well as going to the beach.

Abdul Haleem: I liked the marshmallows too, and I caught the biggest crab. I liked going to the beach and getting wet.

Melissa: I liked catching the crabs (four!) and roasting marshmallows. I loved the treehouse too!

Tuesday, 20th June 2023
Please see our Twitter feed for additional quotes & photos from today.
Remember to check Weduc for the URL & password to see all of yesterday & today's photos.