by Mariam and Mohammed
This week we have been learning about the Blitz and above are some photos of when we played an air raid siren and hid in our underground bunkers [tables].We have also been writing stories set in World War 2 but written in the present tense, about boys who do all sorts of mischievous things [we have all written different stories about two boys who go to a bombed mansion, bombed military aircraft carrier and so on].
Here is an extract from one of our stories: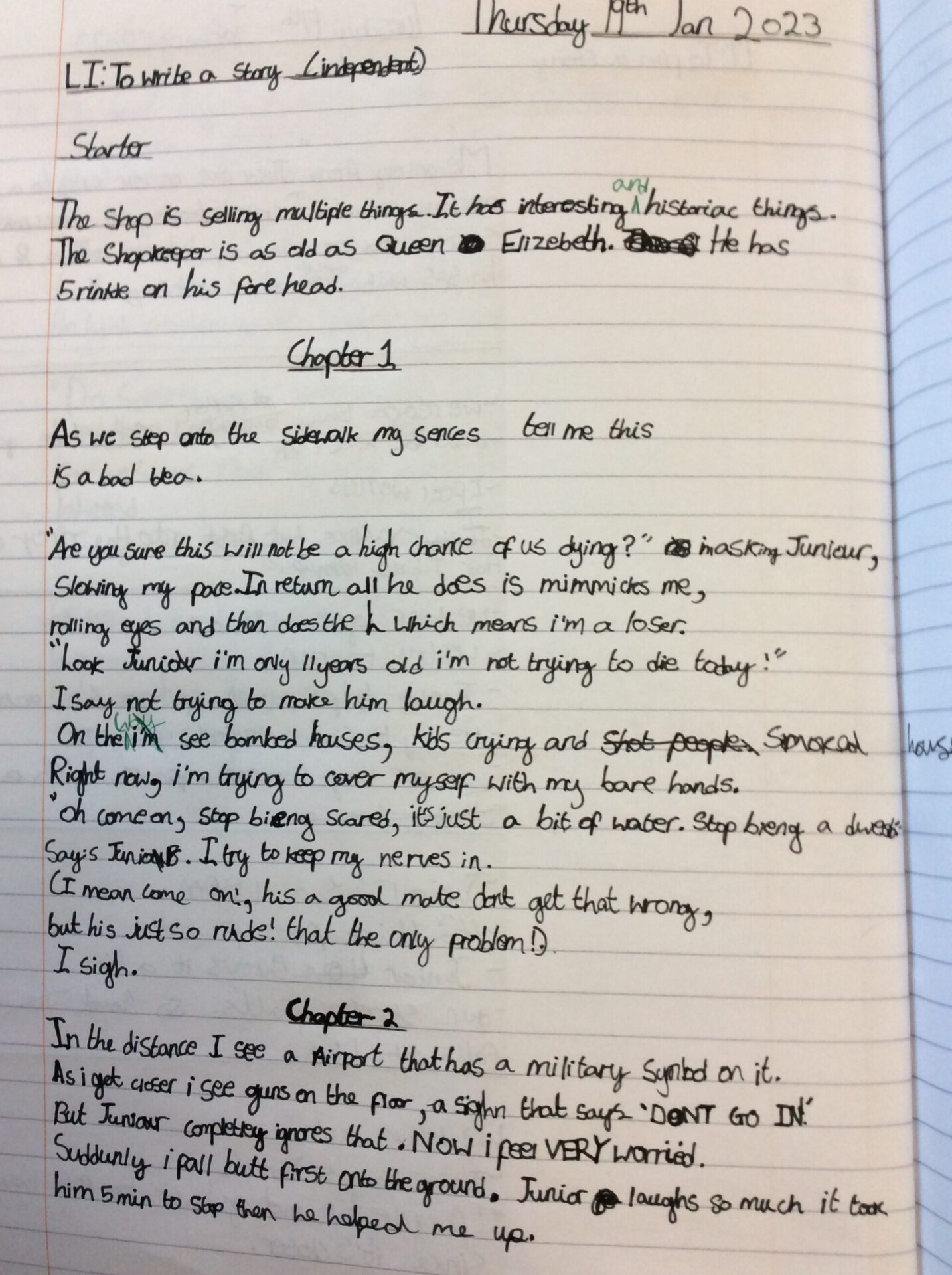 That was an extract from one of the students in our class: Shafath.
This week, we also learnt about variables, we went on scratch and made our own accounts then we played on a project which later on we edited heavily and made our own games using the old format before linking them to our Online Portfolio which we made last week for R.E and Computing.
In R.E we learnt whether religious architecture is impressive by looking at photos of famous buildings such as: The Blue Mosque,Vimal Vasahi and The Dome Of The Rock Arabic Qubbat al-sakhrah and finally The Golden Temple.
On Friday we learnt basic algebra. And on Monday-Thursday we learnt about function machines. First we learnt about 1-step function then we learnt about 2-step function machines.