To see all the photos from Day 1, please click here. You'll need the password that we're posting to Weduc.
Kahlo class have begun their very exciting residential in Suffolk, beginning three days of thrilling activities along the coast.
Currently we are making progress towards Suffolk, with all children chatting happily (or sleeping!) on our spacious coach. Around midday we will arrive at Berry Farm in Suffolk and enjoy our lunch, before learning about the farm, exploring their produce and tasting some herbs.
In the early evening, we will be checking into the beautiful Ringsfield Hall – our home for the next 3 days.
Stay tuned for further updates, this blog will be updated with pictures as the day progresses (Wifi/reception dependant).
Berry Farm Activities
Here are some pictures from our wonderful afternoon spent at Berry Farm. Under warm summer sunshine, we enjoyed our lunches before taking a tour of the whole farm with farmer Sam, Marc and volunteer, Deirdre.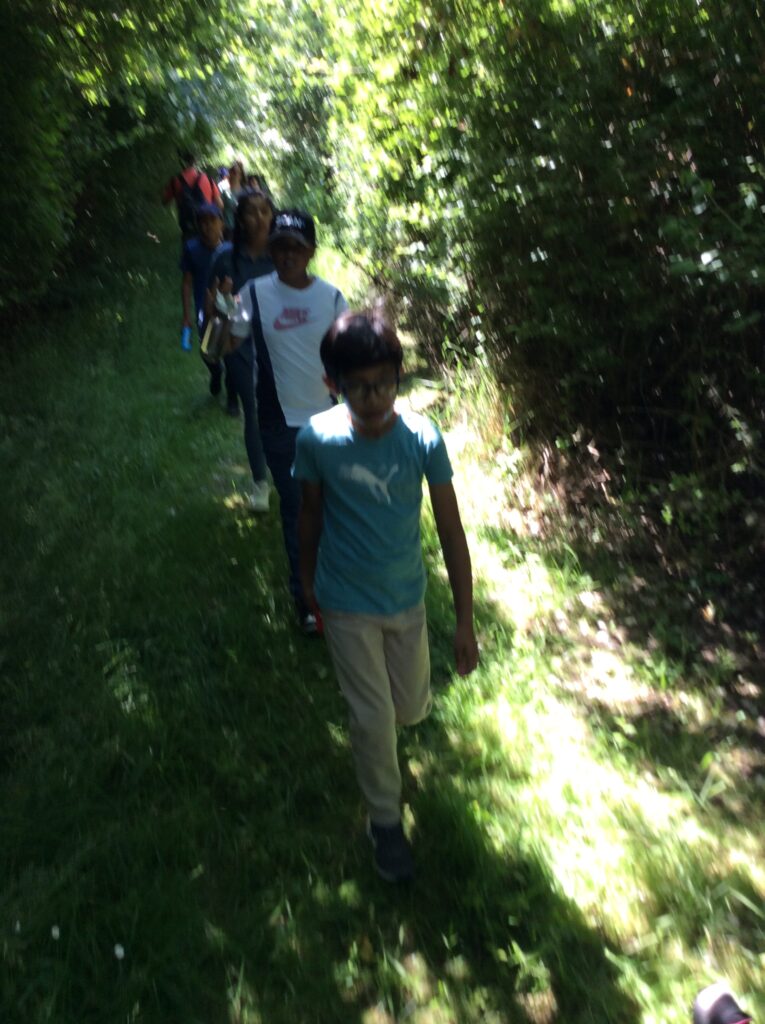 We learned about how the farm produces fresh vegetables for the local customers, making an effort to focus on sustainability and organic farming methods. Sam showed us a pond which had existed hundreds of years ago which the farm 'dug up' after it had been covered for decades. Shortly after the pond came back to life, spores from extinct algae sprung back to life and the algae is now growing in the pond – incredibly what can be done when nature is allowed to flourish.
We also walked through thickets and brambles, listening for the call of the very rare turtle dove, who makes its home in the woodland.
In groups, we explored the greenhouses, tried fresh vegetables, tasted new herbs with Renata from the Country Trust, and planted a bean seed in compost. Walking through the fields of wheat, we were tired as we arrived at Ringsfield Hall and began our check-in process with David; every child learned how to make their bed, before the first room inspections were carried out.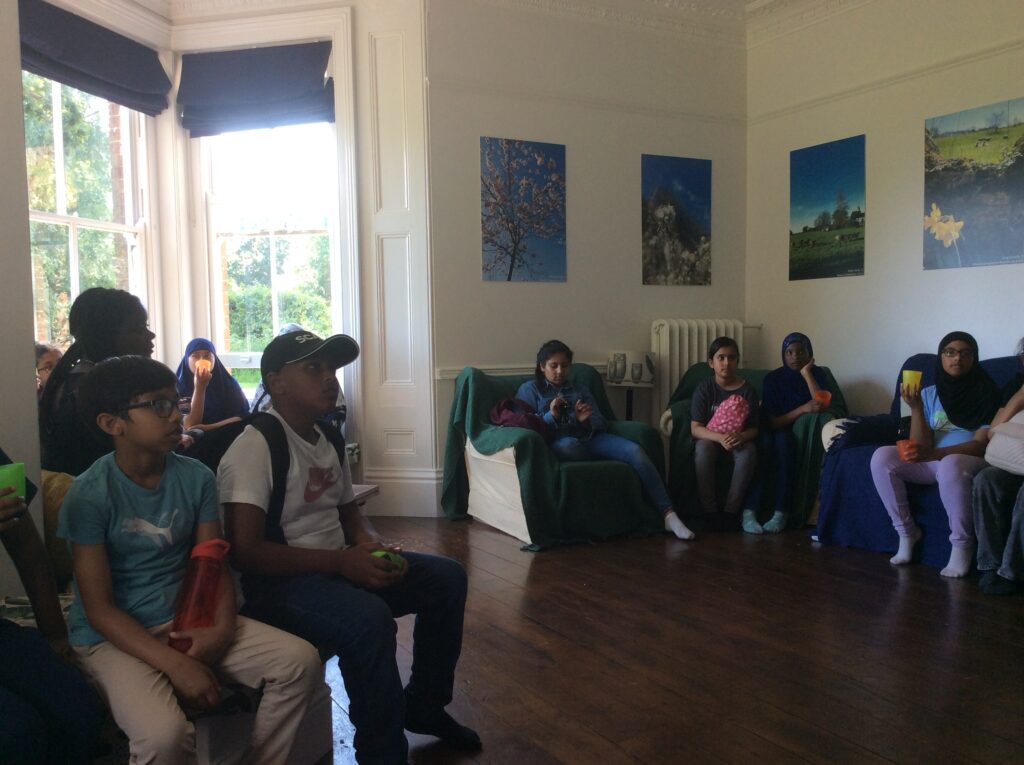 Quotes from our first day
"The coach ride was long, when we got to the house we had a tour, the bedrooms are comfy and I get to be with all my friends. The best thing today was the lunch, the second best thing will be playing football outside and then sleeping."

Myles
"When we went running through the fields it was funny, some people fell over. During the tour, David (Ringsfield Hall coordinator) was very funny, he made lots of jokes."

Ansaarah
"Seeing the treehouse was my favourite part of today! People are also being safe and careful which is nice."

Aysha S
Sawda: "My favourite part was seeing the treehouse and doing the tour of Ringsfield Hall. I enjoyed trying the herbs at Berry Farm too, I liked the mint."

Sawda
"It was an amazing day!"

Rihat
"We ate yummy food."

Manha
"I enjoyed picking the vegetables on the farm, I picked carrots, beans, beetroot and more. I'm looking forward to going to the beach. It was easy to make our beds because we worked together; our room is nice with lots of light."

RIda
First Evening at RingsField Hall – Dinner & Campfire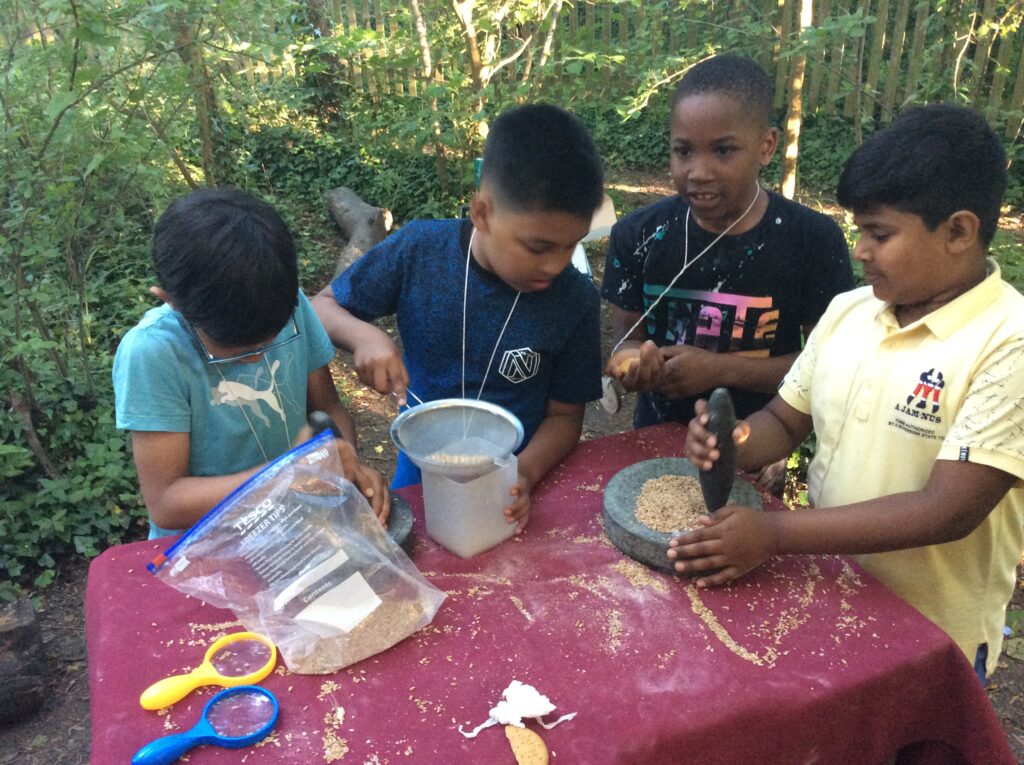 To see all the photos from Day 1, please click here. (Password: suffolk2023)
Residential Itinerary below…