Our second day of the Year 5 residential is beginning in earnest; after a delicious breakfast, we are cruising along the country roads on our way to Walberswick Beach. The children are enjoying the sight of endless fields, grazing animals, ponds & village life.
Breakfast at Ringsfield Hall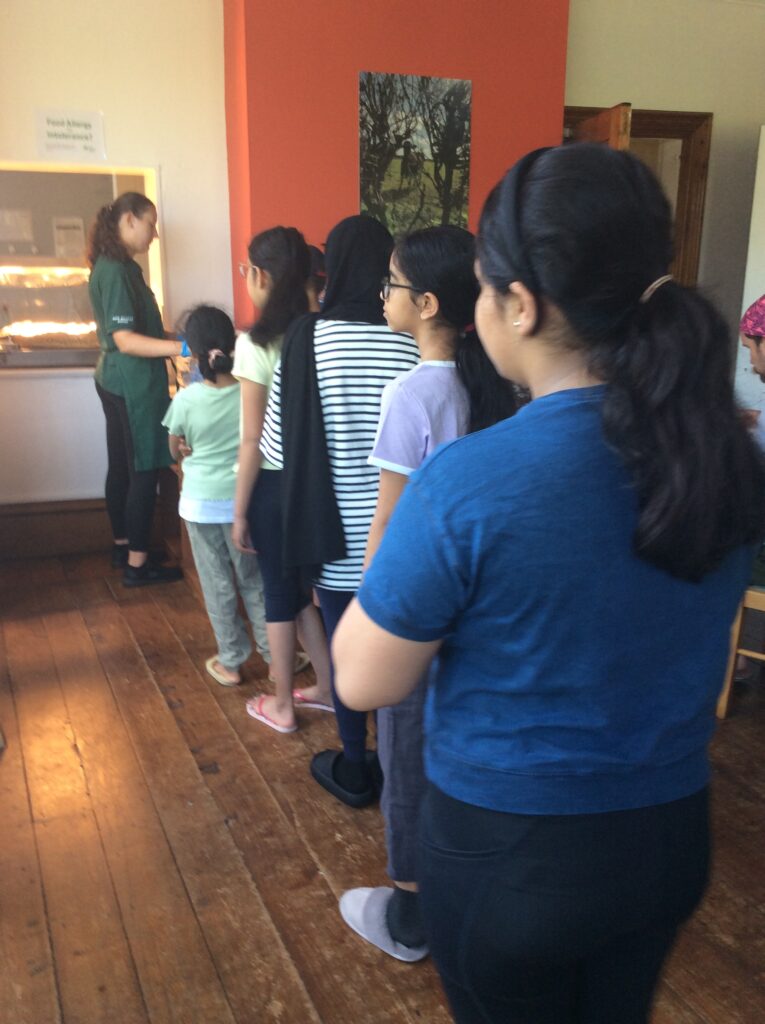 Walberswick Beach – Crabbing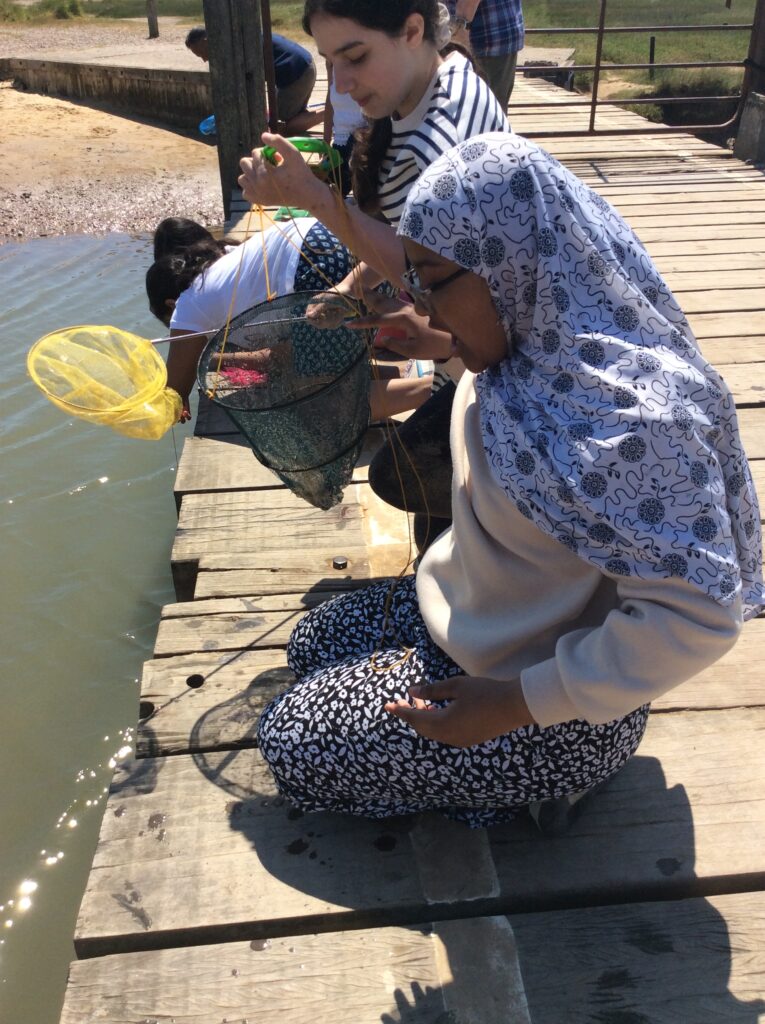 "Crabbing was fun, we caught one of the biggest crabs in our group! For lunch, I liked the tuna sandwich, then we had an ice cream and went on the swings. I'm excited to go in the game room later!"

Louie
"We are having so much fun, I wish our adults could see how much we're enjoying crabbing, being at the beach and being at the campfire."

Noor
Walberswick Beach – Boat Ride
"I liked having the feast ice-cream, it was very good and had lots of chocolate. I liked the boat ride, I got to drive it and hold the steering wheel. In the house, we had a good view of the trees and a meadow."

Tasnim A
My highlight so far is the bedrooms, they're nicely organised. Also I liked hearing the stories on the boat ride. I'm looking forward to going to the games room."

Afsana
Walberswick Beach!
I want to stay in Suffolk!

Tasnim R
Lunchtime, ice-cream and swings!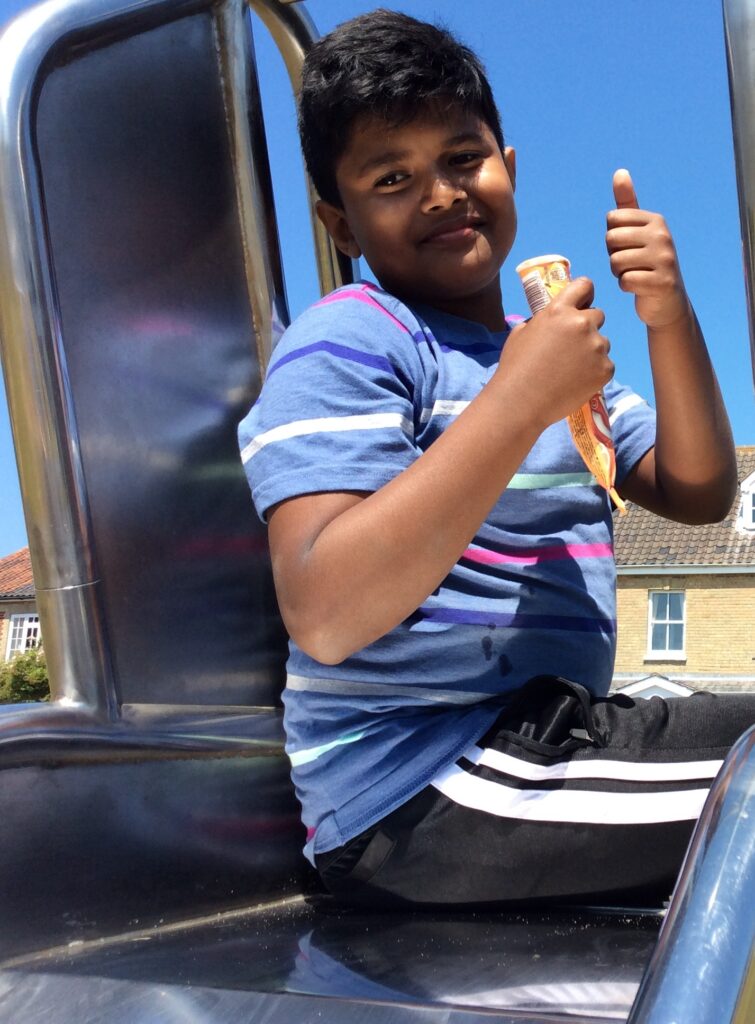 We had so many adventures, I'm having the time of my life!

Ahmed
Back to Ringsfield Hall for Woodland Activities
Shelter building, fire-making, making dip for our homemade bread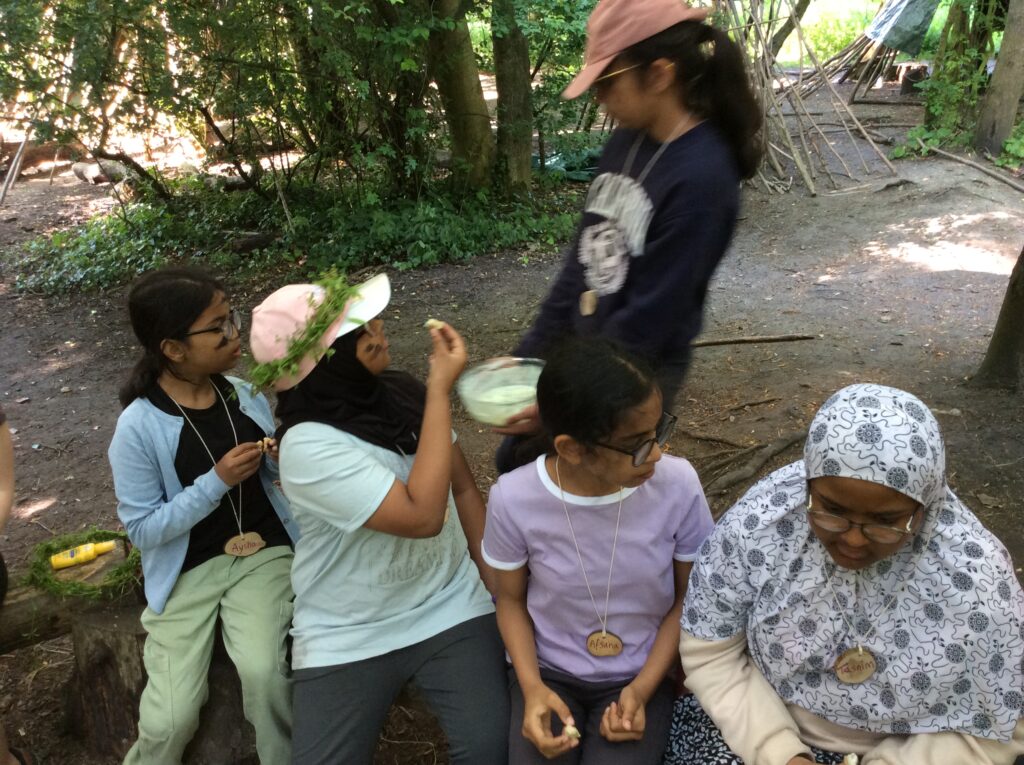 We woke up early today, breakfast was nice because we could choose our own toppings. Then we went on the coach for a long time, but once we got to the beach it was worth it. My group went to the beach to play first, we all got wet! Then we went crabbing; Manha and I caught 7 crabs! Altogether we caught 19 crabs, the biggest of all the groups. After that we had a boat ride and we got to drive it too. We saw seagulls using binoculars and learnt about a local smuggler."

Myles
Stay tuned for further updates on this page later today; updates will be shared via the school Twitter during the day.
Day 2 Itinerary