Today in Riley class, we had a wonderful workshop from our visiting musical friend, Aga!
This was our 3rd workshop with Aga this year – we have previously practiced our singing, rhythm and composition with him in the autumn and spring terms.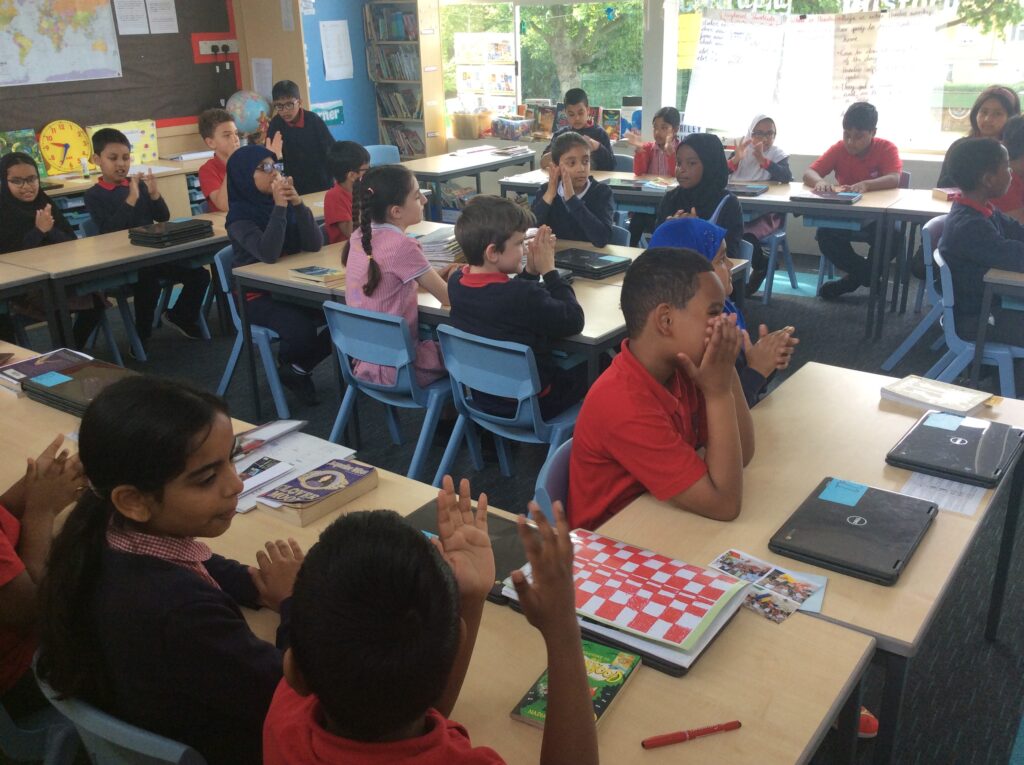 In today's session, we looked at the Italian phrase 'ostinato' which means a repeated melody in music. We noticed that this is similar to what we're learning in computing right now also – how to write a repeated code when programming.
We created rhythms with our claps, our tables and bodies and Aga helped us to write this down using musical notation.
Later, we thought about our topic of Explorers. After brainstorming some words linked to the topic (we thought of sooo many!), we began to compose our own sentences which would become our lyrics.