Yesterday, 10 year 6 children attended the prestigious annual Tower Hamlets Book Awards at Wintergarden in Canary Wharf. Children were joined by schools from across the borough and many of the authors were in attendance. This years winning book was Mayhem Mission by Burhana Islam.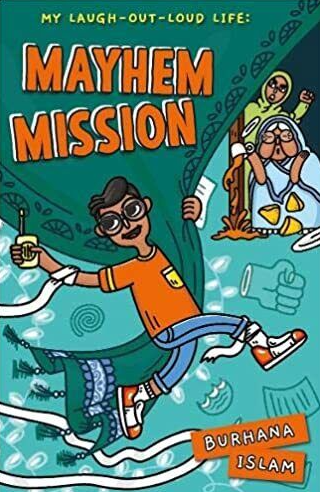 The story is the first in a new series and follows the lead character Yusuf, whose older sister is about to get married! Yusuf is ready for the delicious food, the fun with his cousins and the many presents… but he's NOT ready to take her place as the responsible one. His only option: cause some chaos and ruin the wedding!
Children at Lansbury Lawrence really enjoyed this book and as one child mentioned; 'It reminded me of family weddings and made me laugh with the trouble he gets in to.'
During the ceremony, children had opportunities to meet the authors and get books and bookmarks signed. It was a really special occasion to meet the authors of stories the children have been enjoying in school and at home.