This week in Carle Class we were very lucky to be visited by an artist from Bow Arts.
Amy and Laura showed us lots of interesting activities and helped us to get creative. We enjoyed using a variety of mark-making materials to draw, creating pictures with a variety of different textures and exploring light and dark using torches and a projector.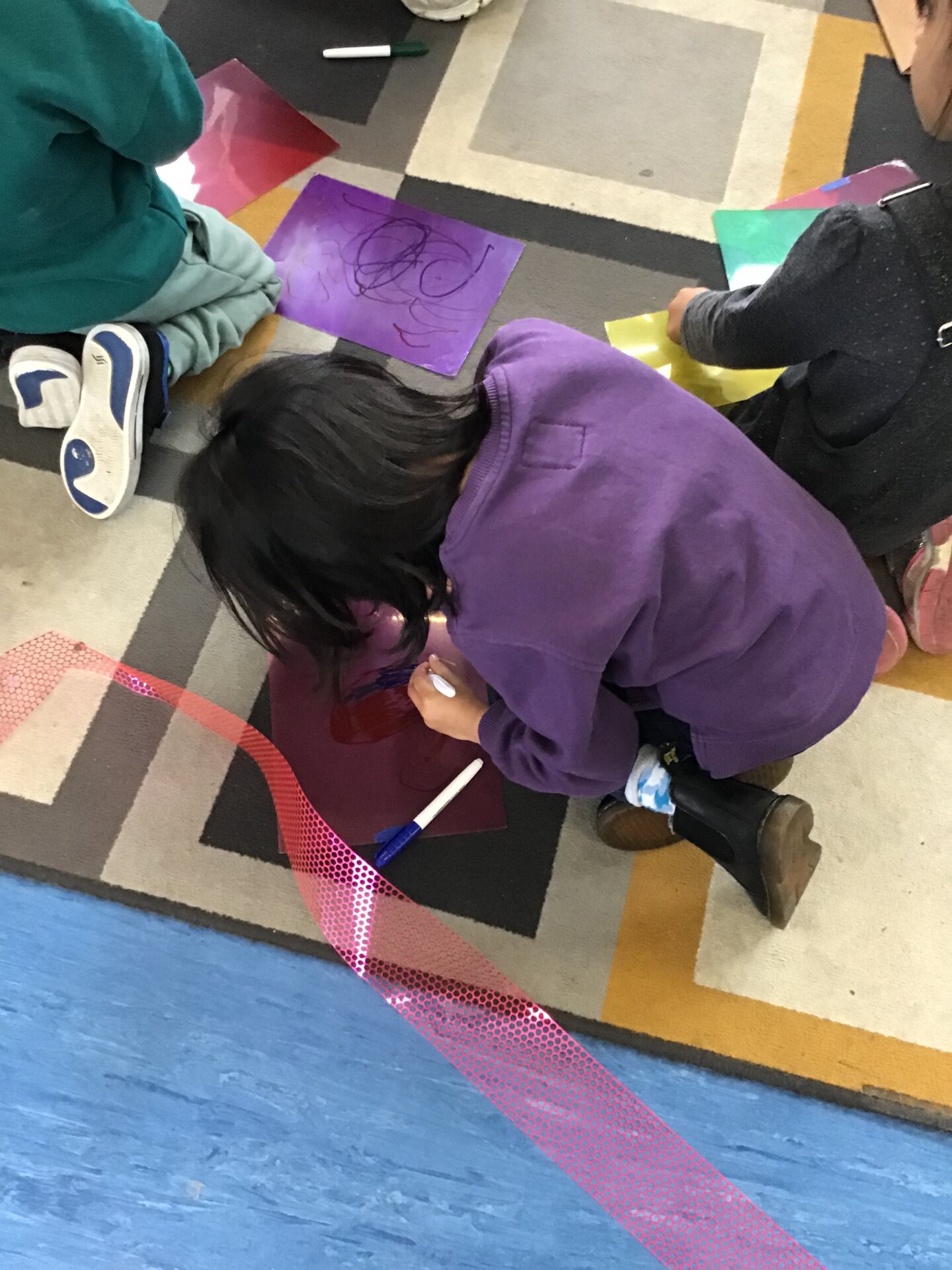 Today was STEAM day. We became scientists. We watched with fascination as Amanda conducted a Lava lamp experiment and a volcano experiment. We used interesting vocabulary to describe what we saw. Fizzing, erupting, bubbling, overflowing, exploding!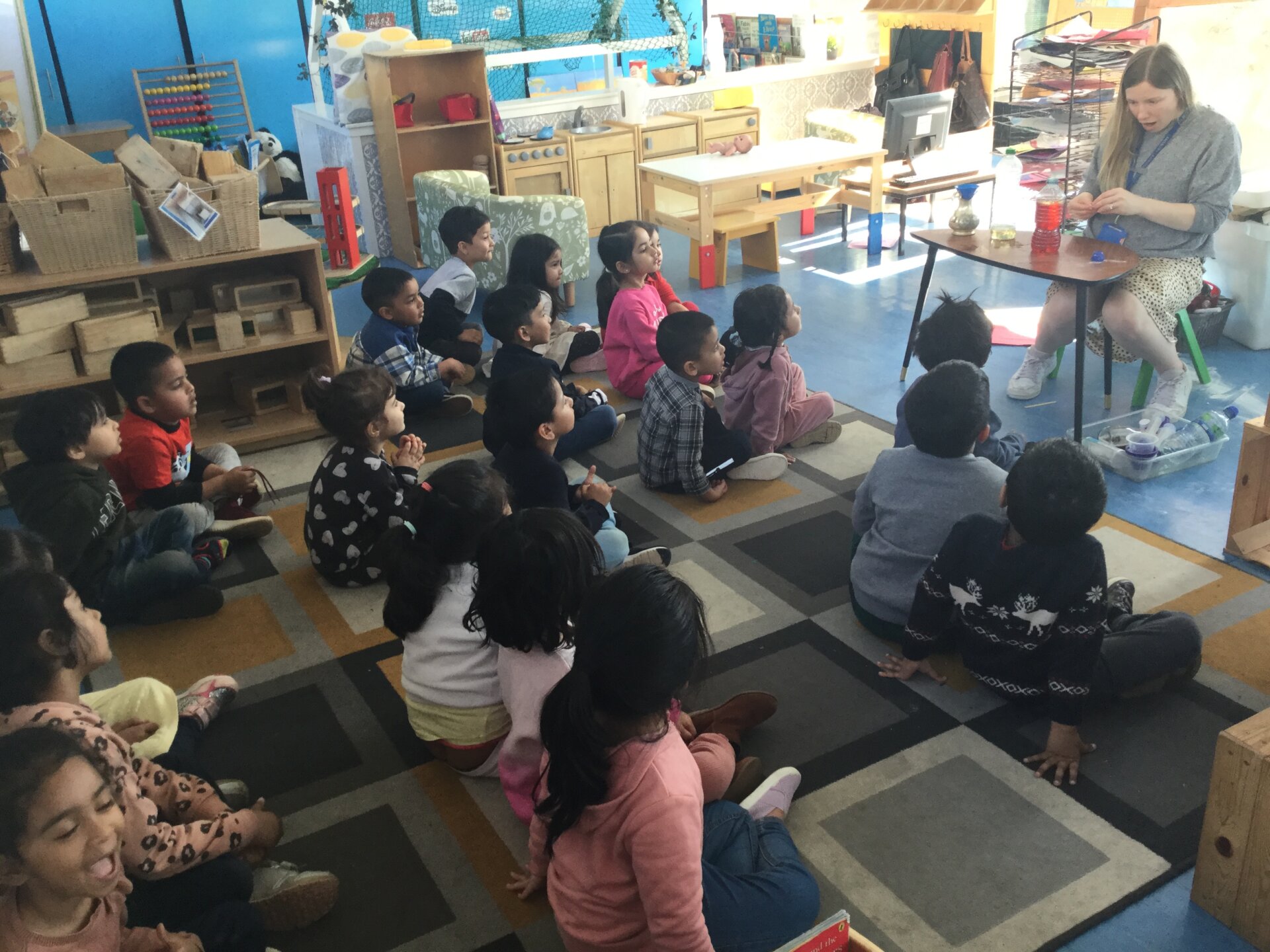 Finally we had a lovely end to our day. Year 6 came to the EYFS Hub to play. They even read us stories on the carpet.