In Reception we have been learning all about Ramadan and Easter. We have been making Mendi designs, Mosques, Easter bonnets and Easter cards!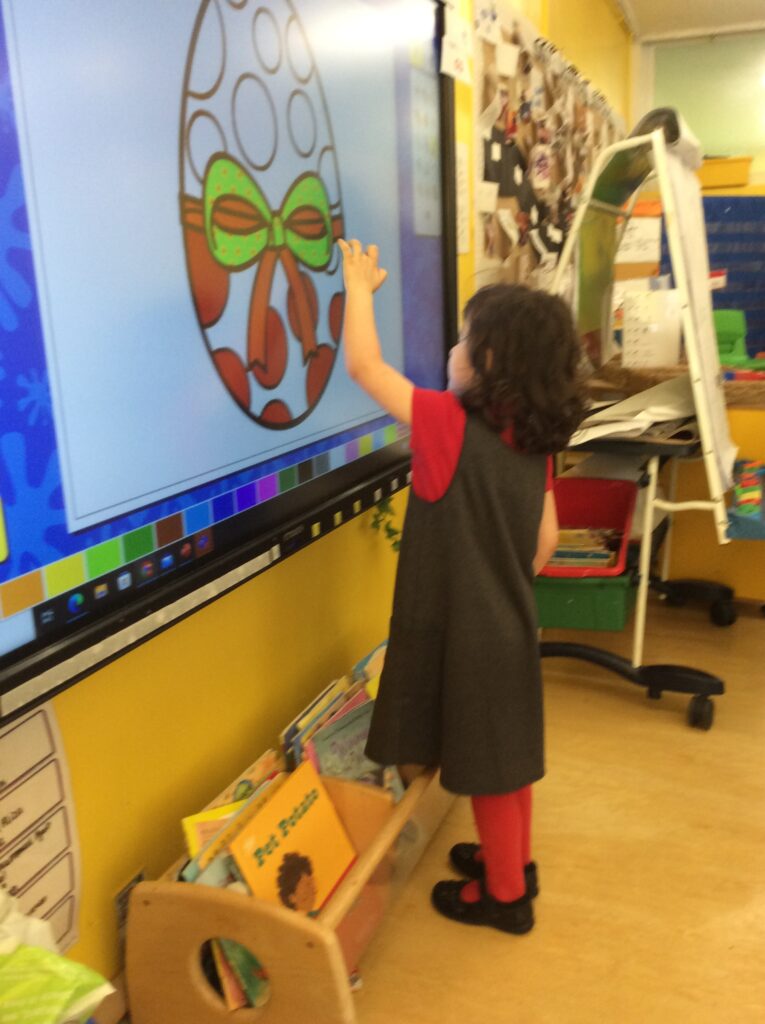 We made Easter Eggs using Busy Things on the screen!
We had an Easter Egg Hunt where we had to find a straw in the playground and was gifted a Easter sticker and a Rubber!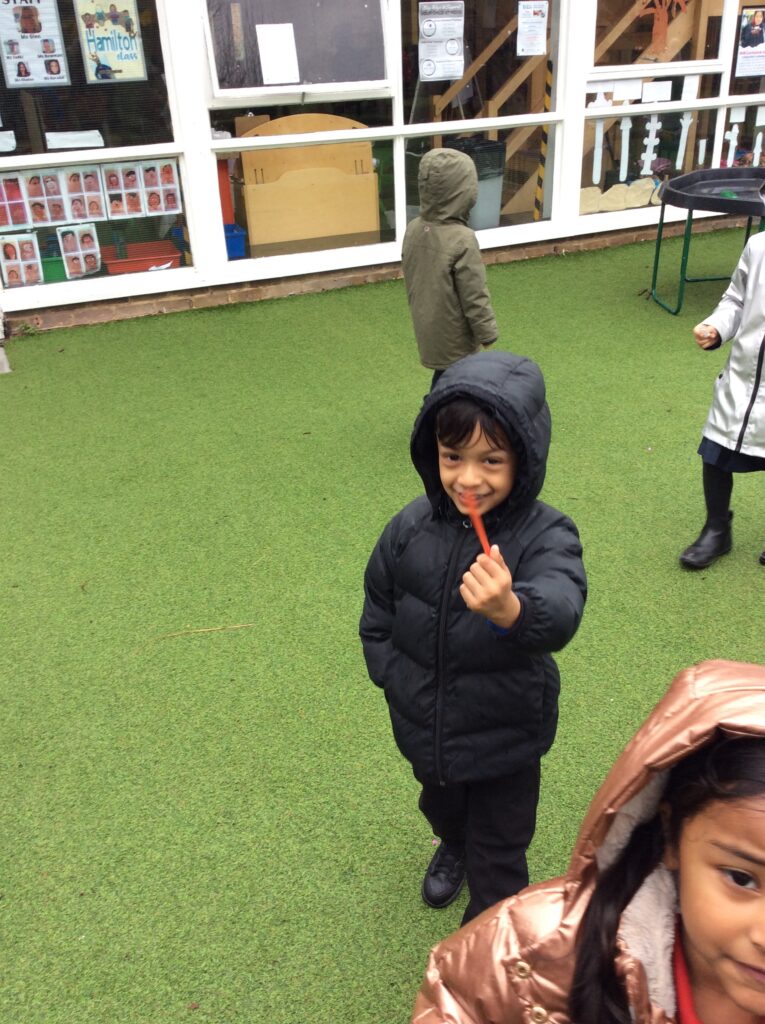 We made Easter Bonnet Hats!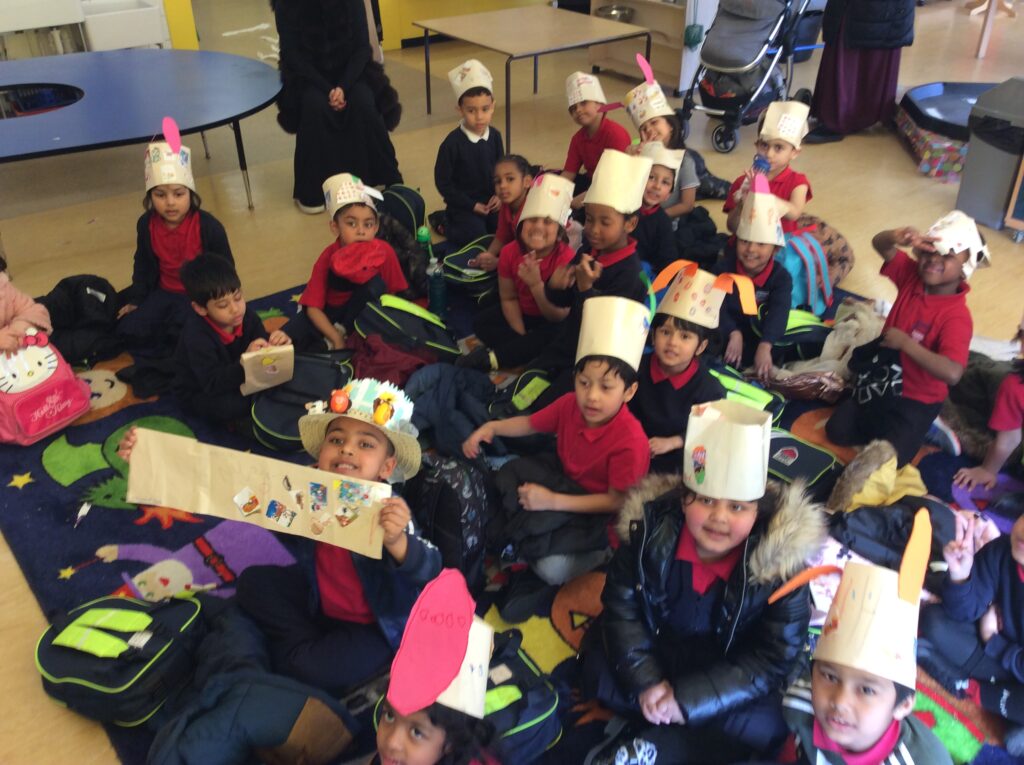 We even tried some Hot Cross Buns, not many of us liked them but at least we tried!!