Today Kapoor and Goldsworthy classes went to Mudchute Farm. We got the DLR from Langdon Park all the way to Mudchute and walked through the woods to the farm. It was a very long way – our longest school journey so far!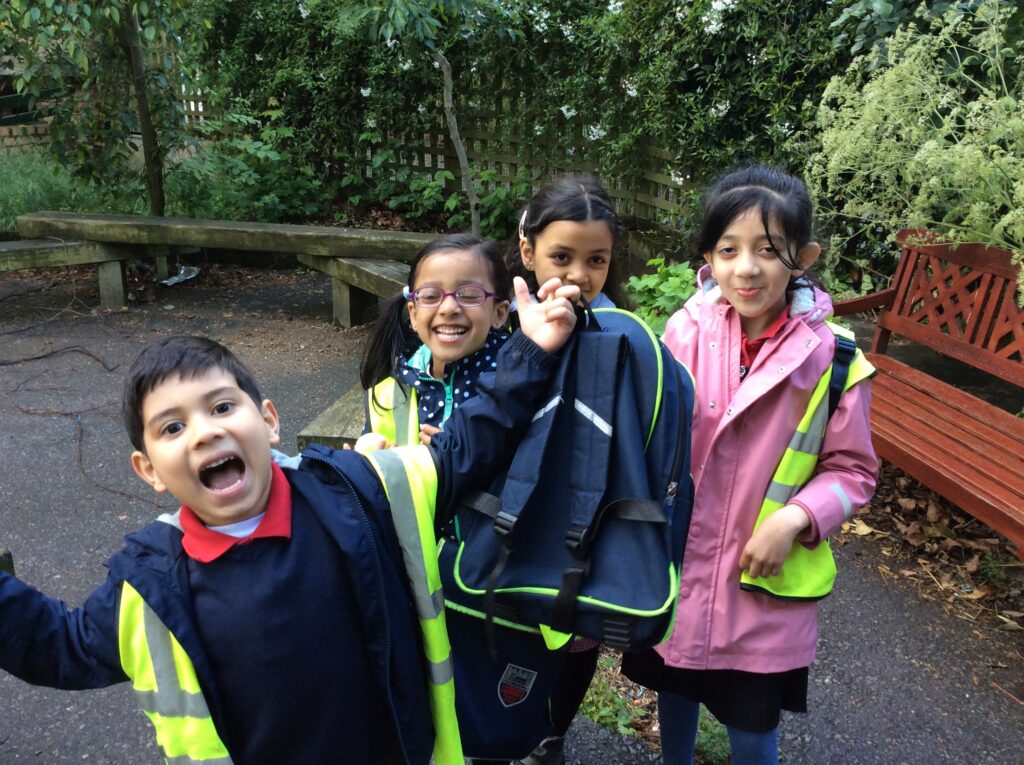 After surviving the first rain shower and refuelling with a snack, we walked around the farm and looked at all the animals. We saw goats, sheep, very big pigs, cows, chickens and ducks. The children learnt that llamas have 2 toes and chickens have 4 toes and noticed that most of the animals were mammals. We observed the sheep in the field closely and drew what we could see.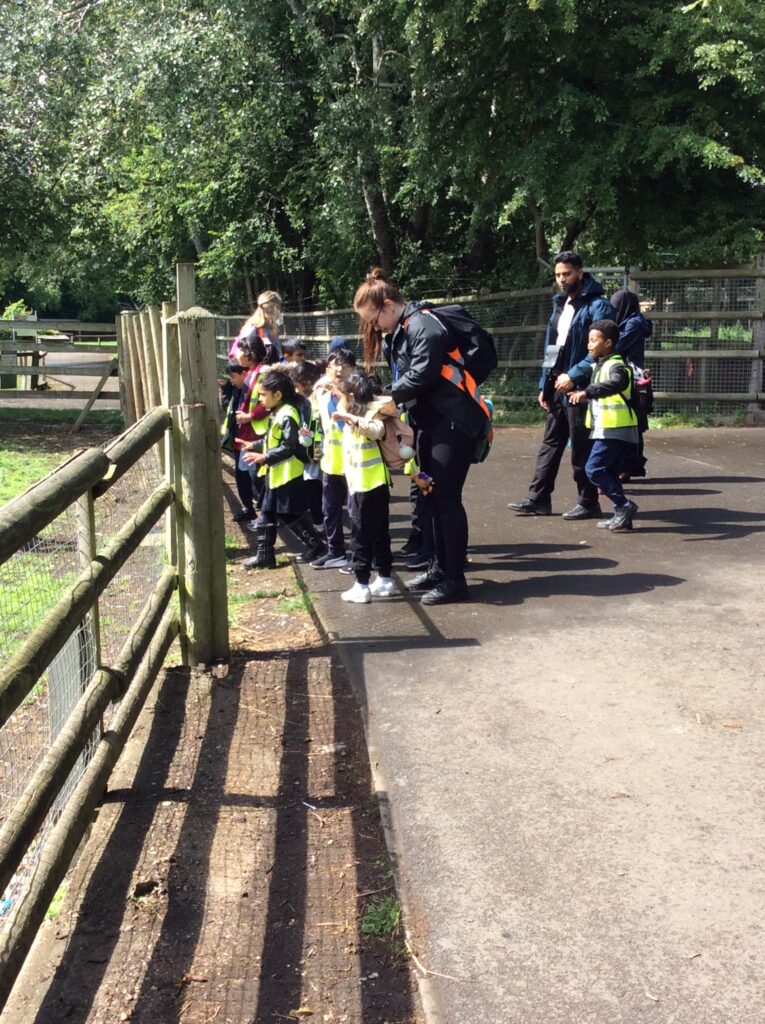 After lunch, we got to feed the sheep and goats. Lots of the children weren't sure about feeding them but we were very brave and, actually, it was just tickly!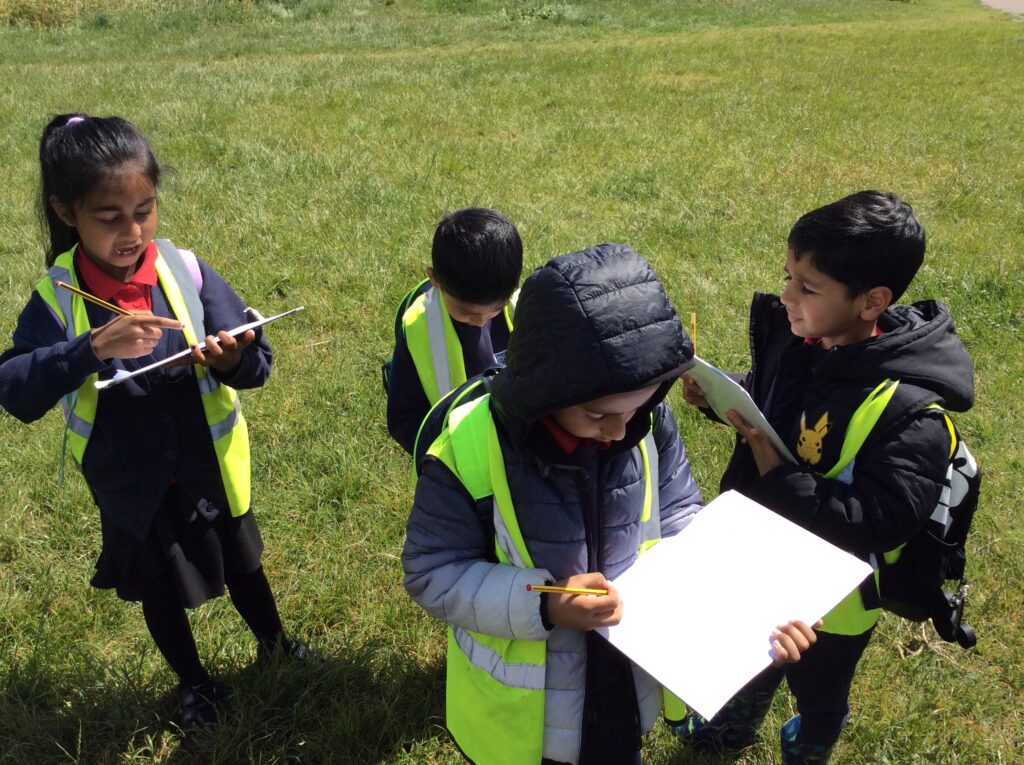 The teachers were so proud of our behaviour and we want to say thank you to all the parents that came to help us today.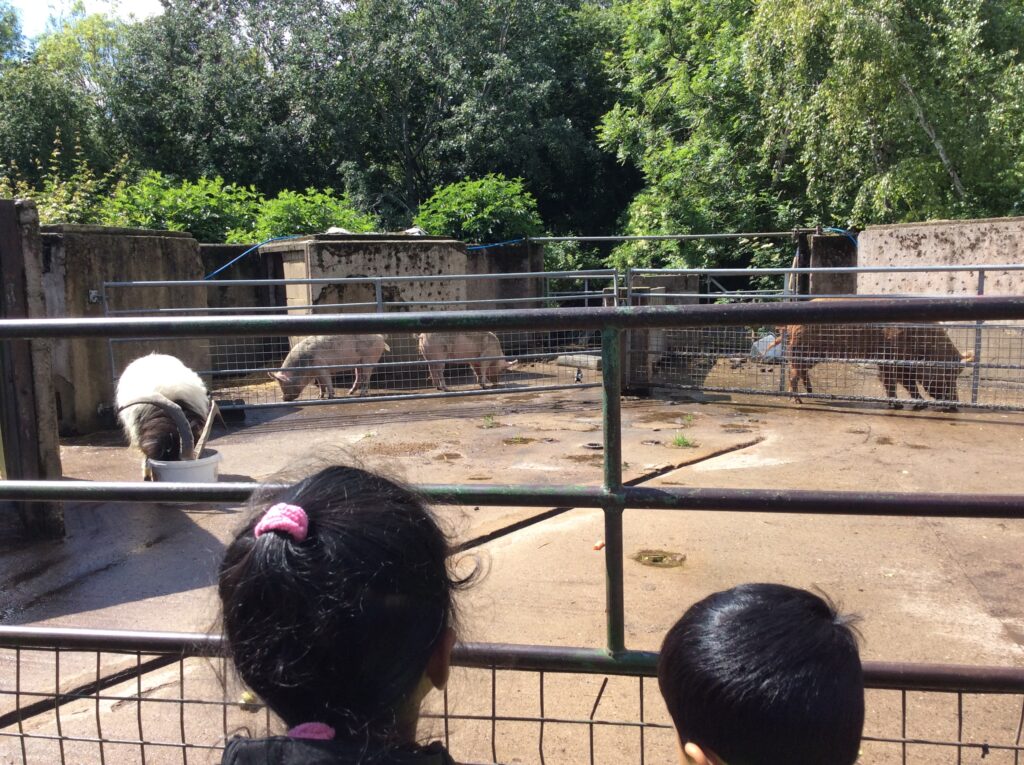 "My favourite part of the day was seeing the pigs. They were bigger than me!" – Saim
"The pigs were a bit smelly" – Sam
"The chicken had the floppiest comb! It was so cool" – Magda
"I fed the sheep and it felt really fuzzy and wet on my hand" – Dawud