We are so lucky, not only were we celebrating the Queen's Jubilee, we also got to have our Summer Fete. The children had so much fun in the sun, playing on the bouncy castles, face painting, tattoos, bubbles, chalking, football, jenga and of course the whole KS2 playground to explore and enjoy.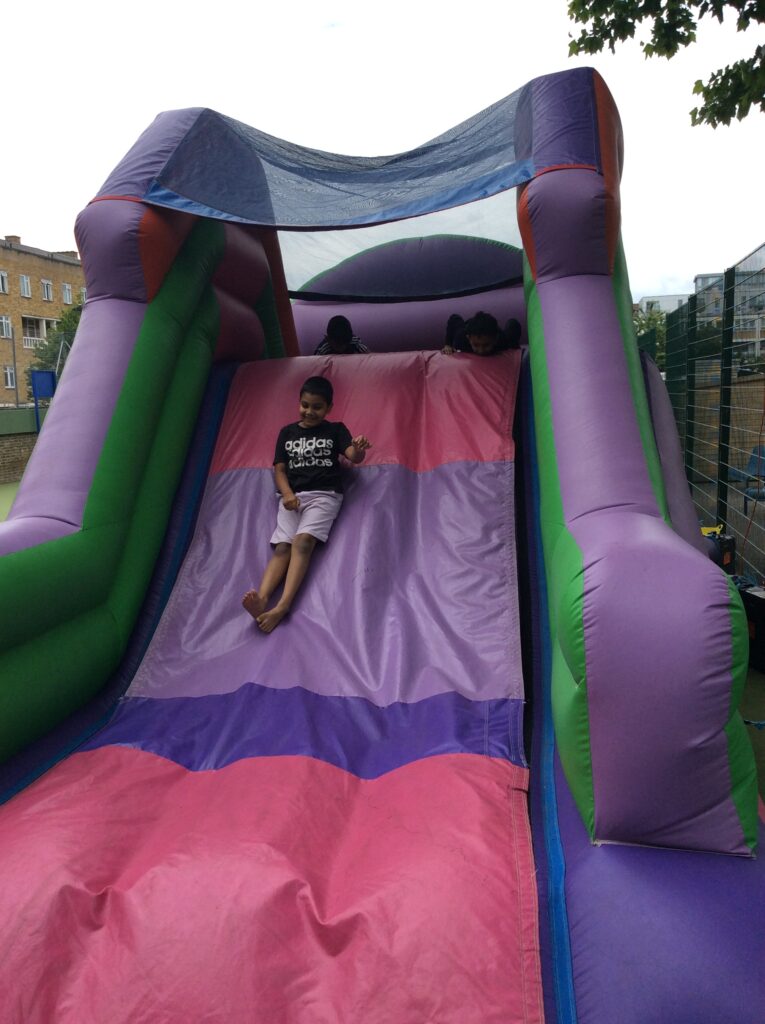 Before the fete we learnt about Queen Elizabeth and her reign. We were very excited to learn about the queen, and we had so many questions. We all drew the Queen and wrote about her. We also wrote about how we celebrated the Jubilee. We hope you enjoy looking at our work.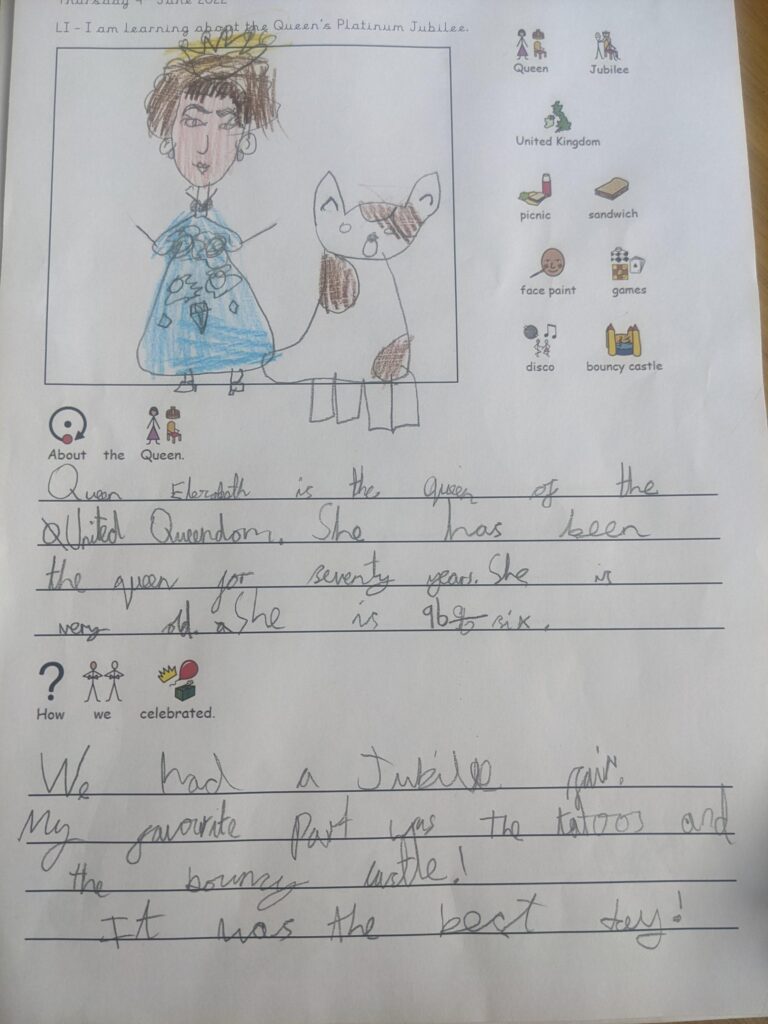 Year 1 want to sage a huge THANK YOU to everyone involved in helping with the Jubilee fair. We had the best day ever!