This week we have been exploring pirates! We have created our own pirate ship, become pirates, hidden treasure and created maps.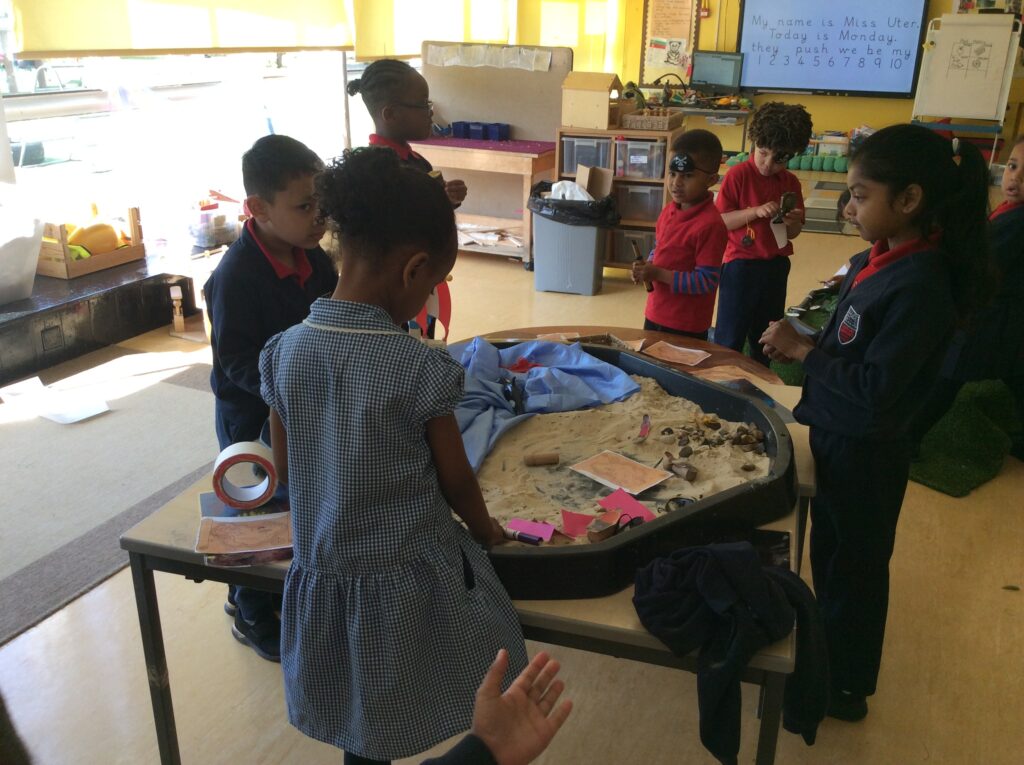 For maths we have been learning simple addition using the phrases, first, then and now. First I have 3 bugs, then I added 2 bugs and now I have 5 bugs.
We had a special visitor Penny who we did lots of singing with. We were using fabric and singing to tell a story about The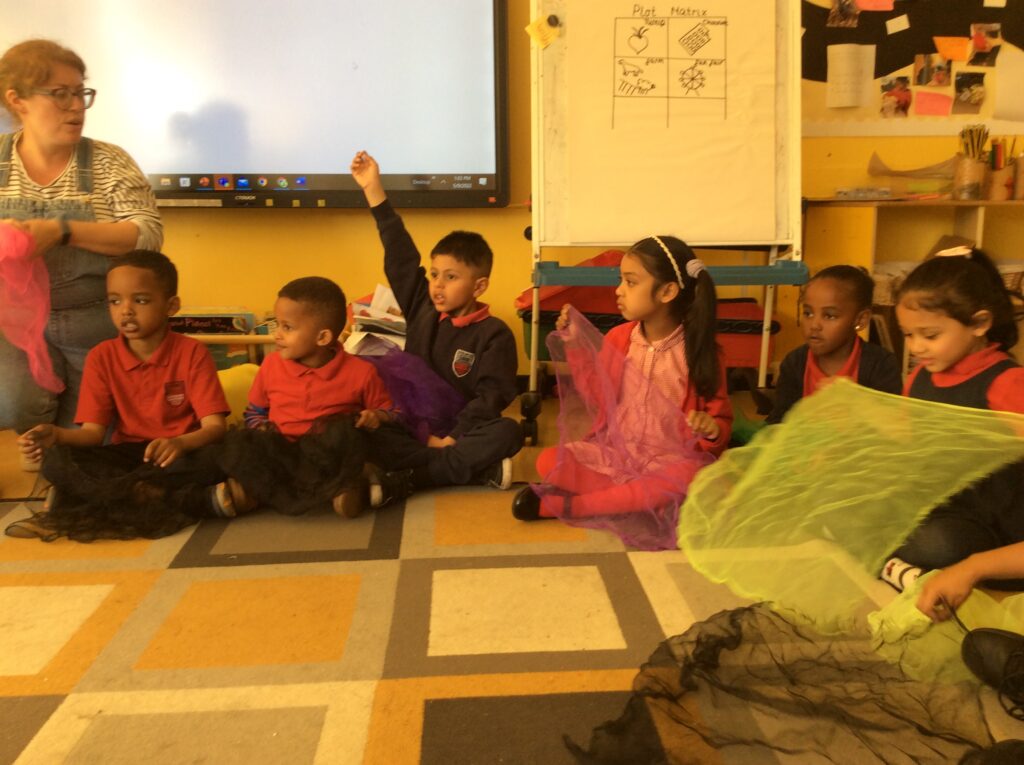 We have been exploring minibeasts, we have been looking for them in the garden and now have some in our classroom where we have been exploring how many legs they have, if they can fly and talking about where they like to live.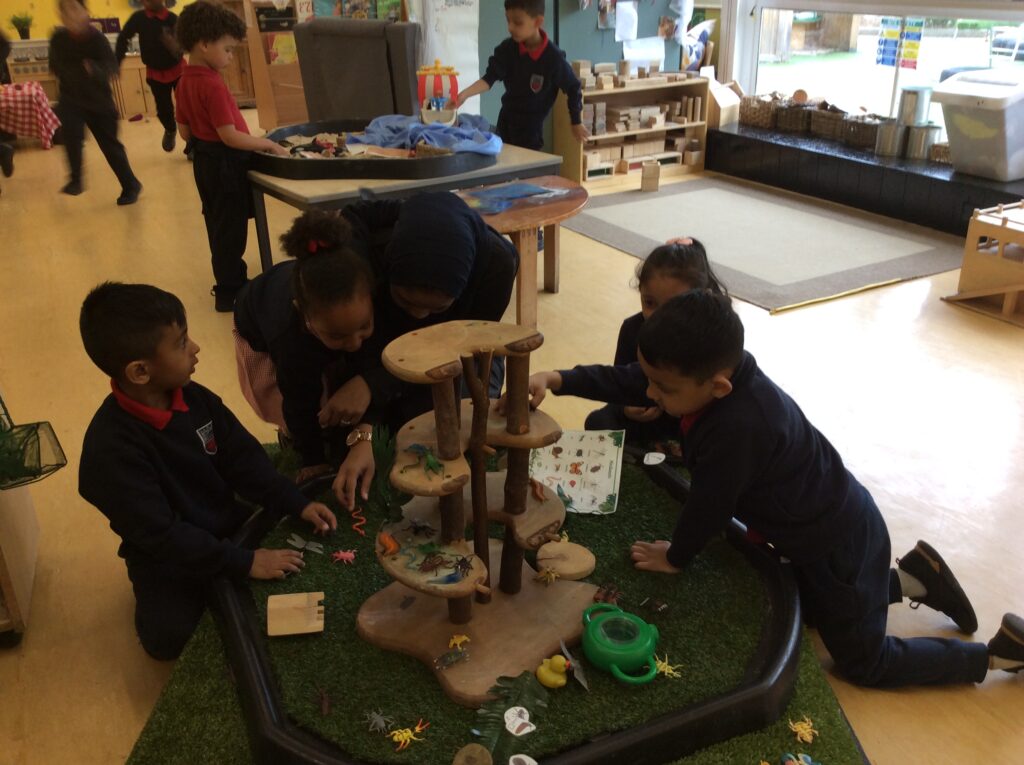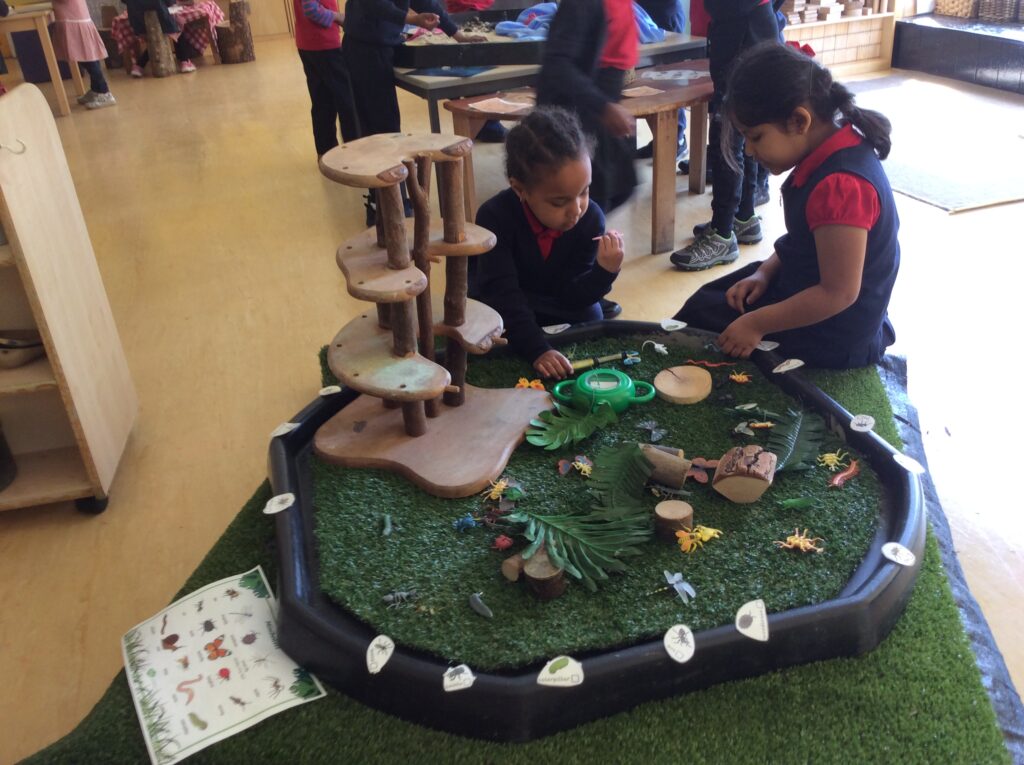 We have finally been using water beads in the water tray and thinking about how we can make them travel through the marble run.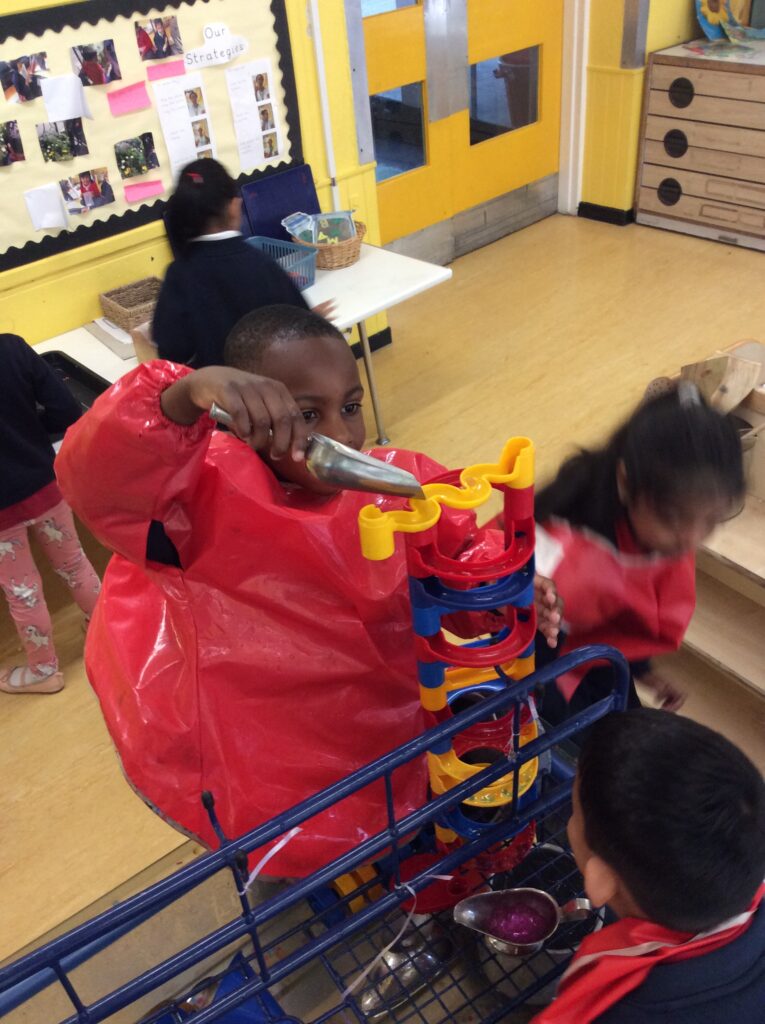 This week we have been learning about healthy and unhealthy foods. Can you help me create a healthy menu at home?