by Shafaat and Maryam A
In our first week back from the holidays, we found out that our new topic is Stone Age – Iron Age. We will be learning about three parts of history: Stone Age, Bronze Age and the Iron Age, and we have started by drawing a timeline to show which one was the longest. Most of the class knew that people used to live in caves a long time ago, but we also want to find out what they ate, what things they used and what they did for fun. Everybody is interested in our new topic, and I know that the Iron Age was the shortest period.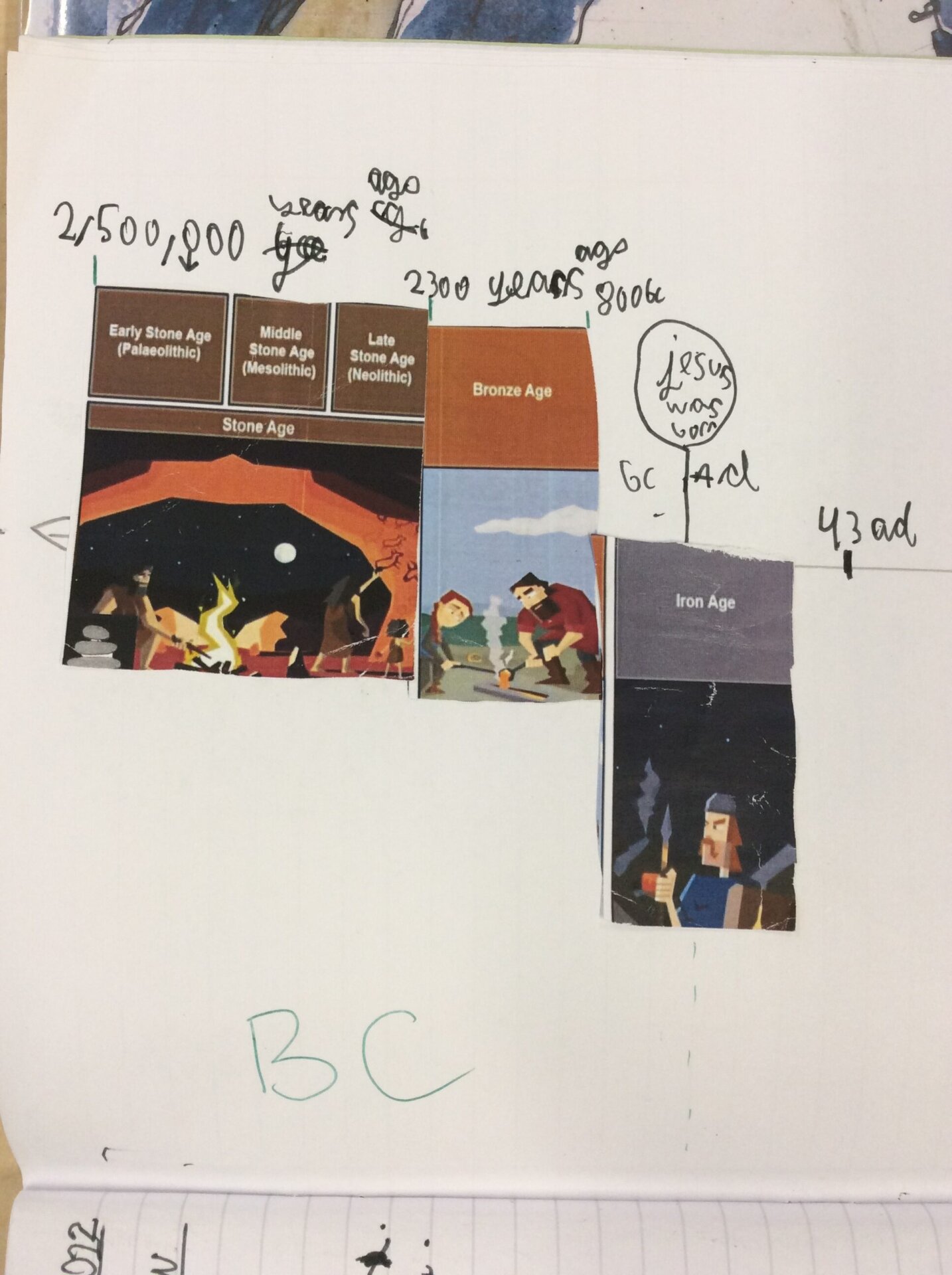 Our new reading book is called Dinosaur Cove. The book had fact-files about the characters and a map at the beginning of the story, so we explored those first. Some of the new words we learnt were discovery, plastered, unfamiliar and ferocious. So far, a boy called Jamie has found some fossils on a beach with his grandfather and he has made a new friend who is about to join him on an adventure.