Day 2 of our residential began with a wonderful breakfast (which you can see in our banner image), before we headed out to the grounds and began our activities.
Animal Feeding
After we fed ourselves, several brave children went with David to feed the animals living at Ringsfield Hall.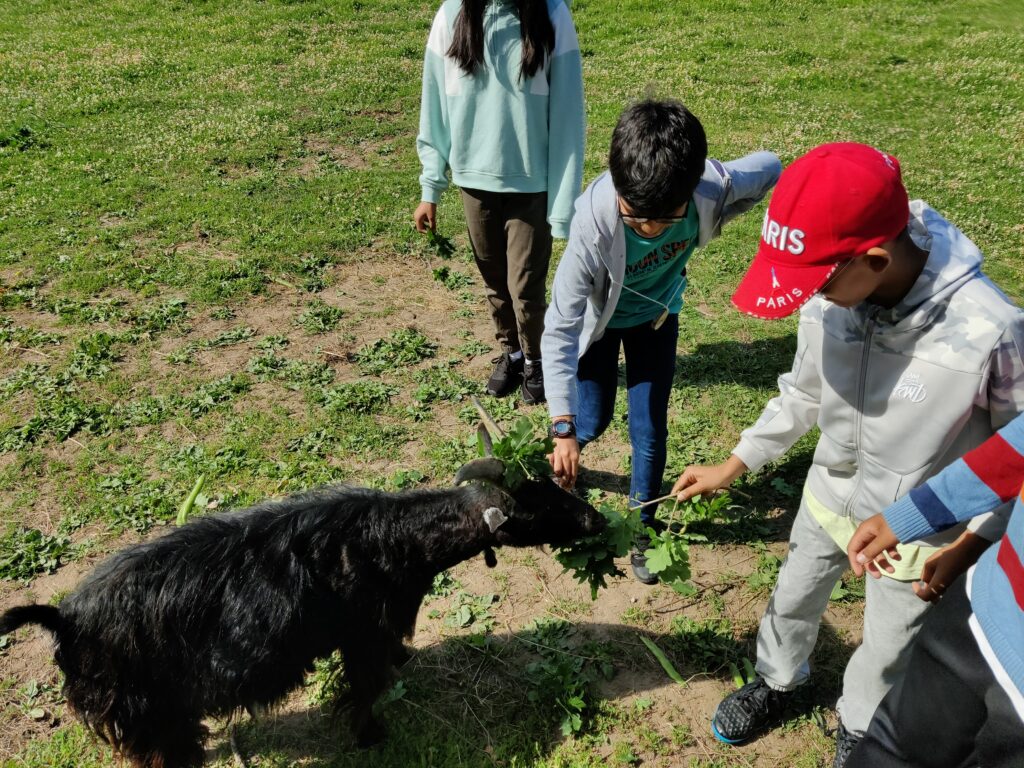 Then we took a tour of the grounds with Kat, where we saw the games rooms, the dells, the art area and the amazing treehouse!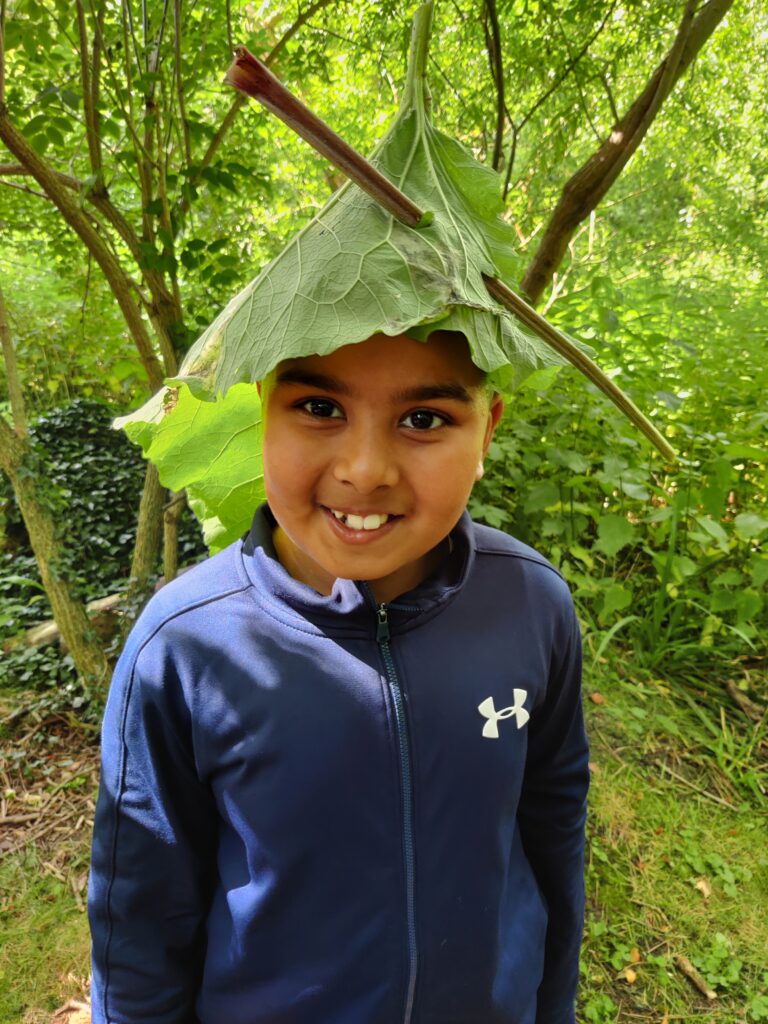 Enjoy this short video of what it feels like to wander the grounds at Ringsfield Hall!(HD video coming later today)
Orienteering
Working in groups, the children had to find treasure boxes dotted all around the grounds and unlock them. Inside there were special instructions for challenges they had to complete together – all involving nature!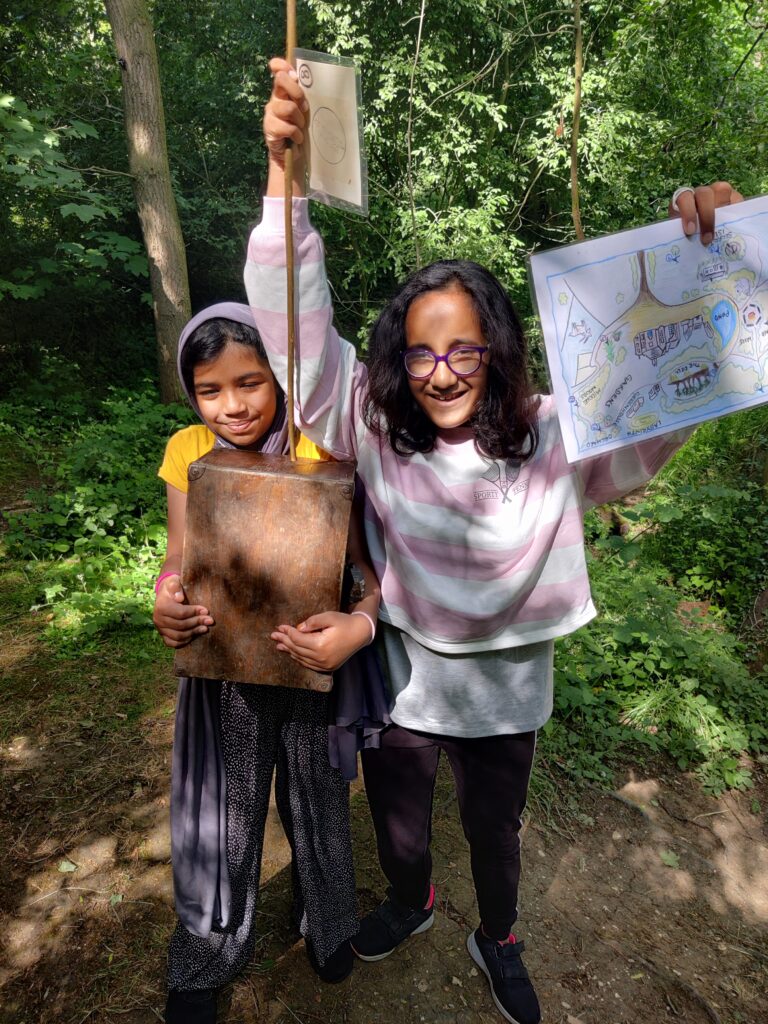 Firestarters!
Kat guided us through the fire triangle – fuel, oxygen and heat – as we watched her bring a small nest of hay to life with some sparks and lots of blowing. As the groups completed their dens, they worked in small teams to learn about making fire and to add their flames to the large campfire (which we'll use later in the day for making bread!).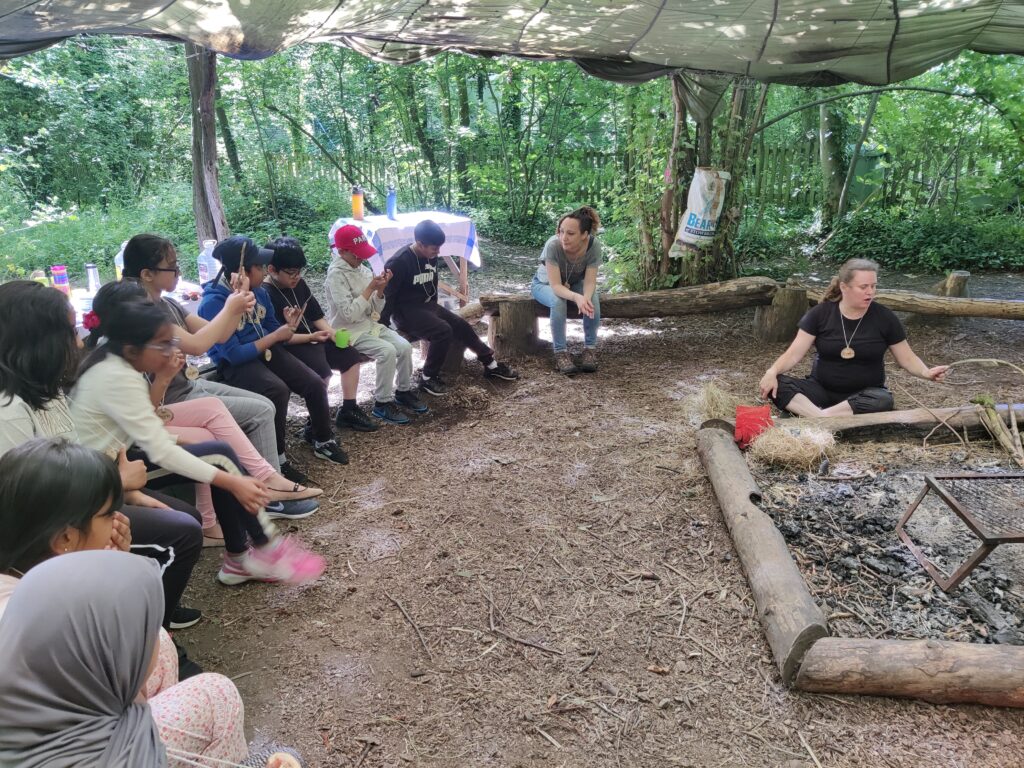 Den Building
After a short instruction from Valentina, the children set about finding Y shaped branches and straight sticks to prop up their new properties. Within minutes, the children had created an estate full of fine dwelling spaces, fit for a king or queen!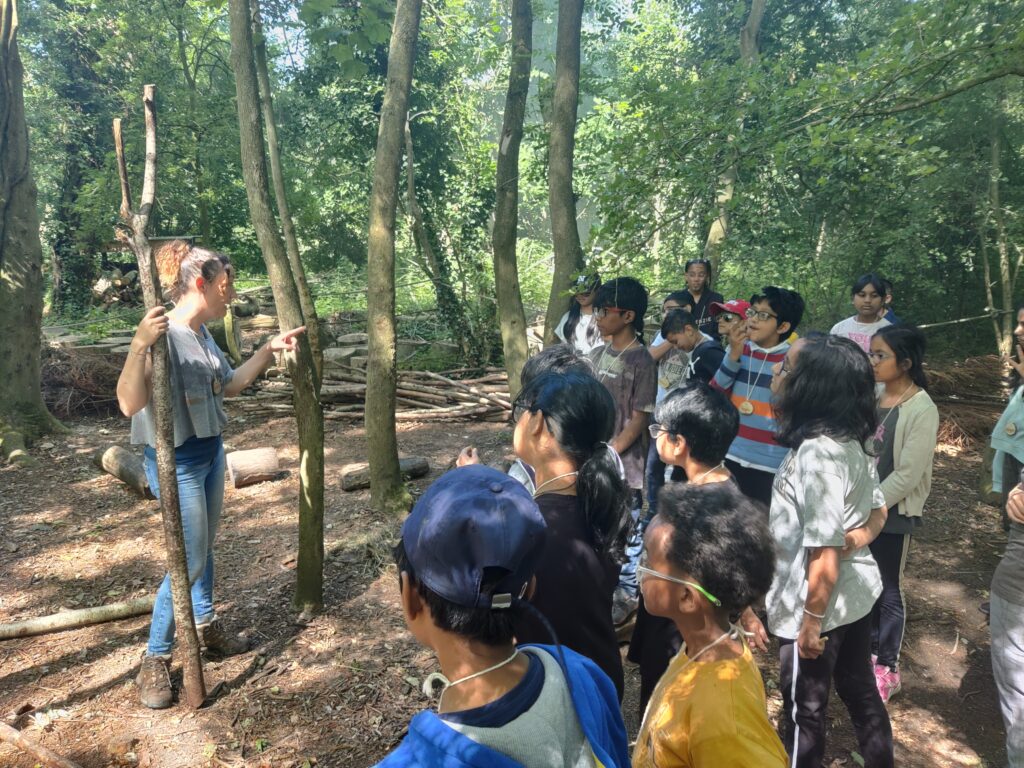 Forest Picnic
In our afternoon, we foraged for fresh herbs, made tea from them and then made a Celtic bread over the open campfire! It was so much fun! We also made a creative pendant from clay to bring back as a memory.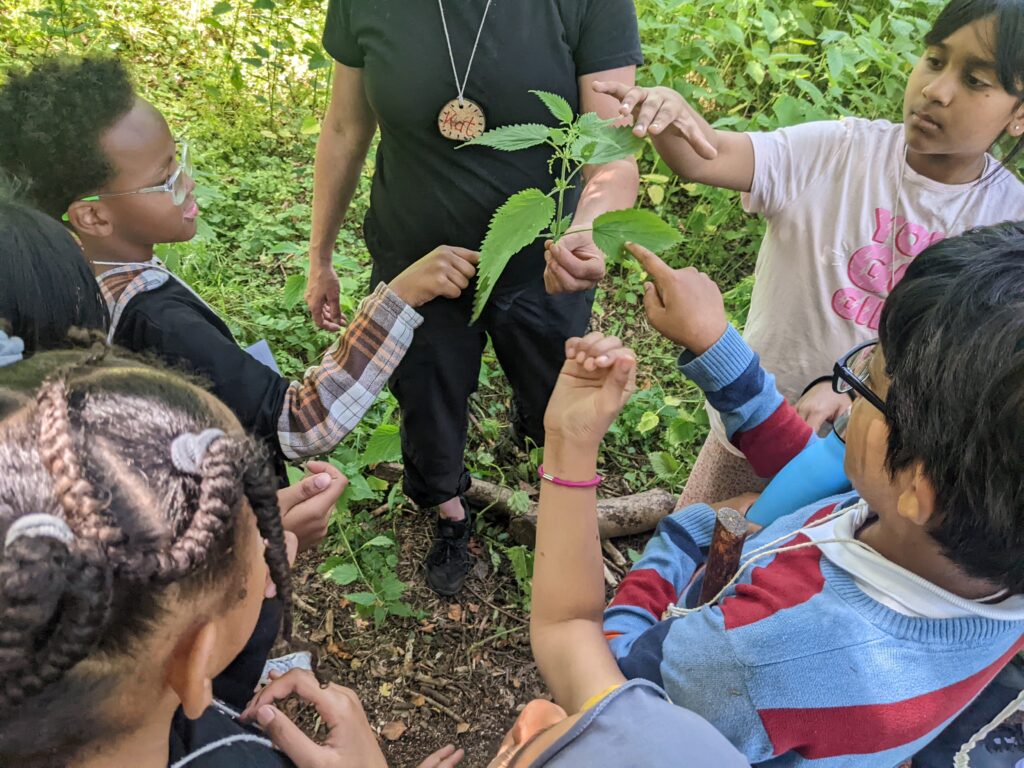 Following that, we had over an hour of discovery and adventure time on the grounds where we were free to roam and explore in groups of 3.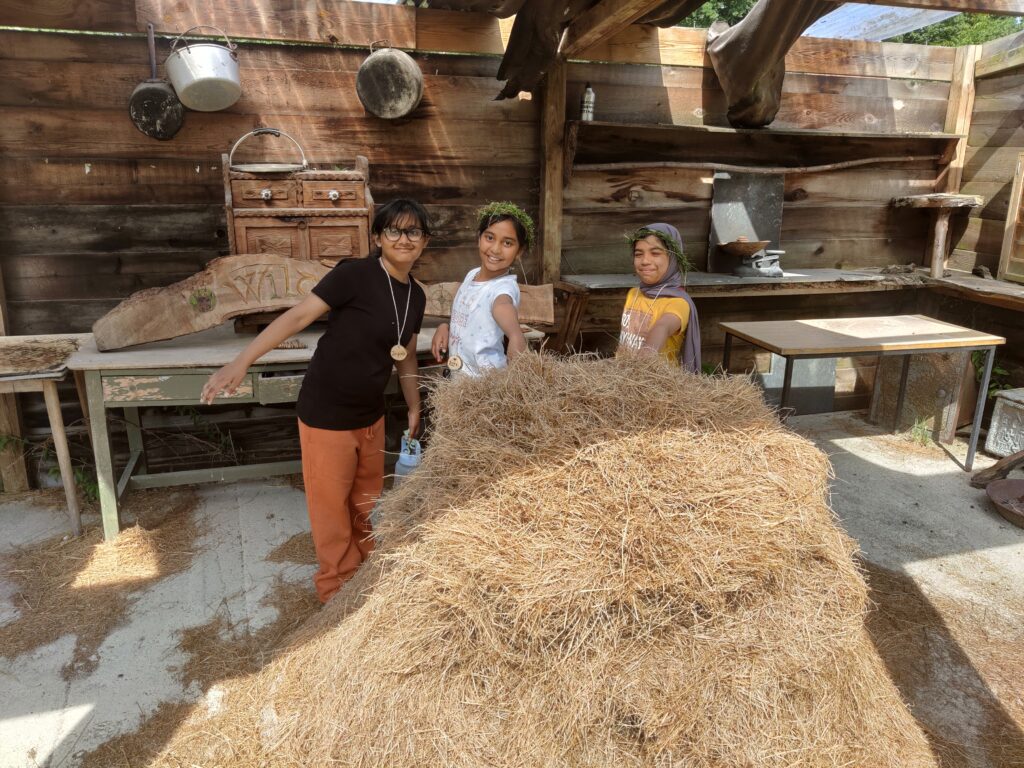 Marshmallows before bedtime
Before bedtime, we enjoyed marshmallows around the campfire as we shared our favourite parts of the trip so far. After we showered, we had hot chocolate as the sun set across the fields and thought about all the magical experiences we had on Day 2 of our residential.