On a wet, chilly Monday, Year 3 enjoyed venturing out of the classroom to the Natural History Museum. As we are focusing on rocks and prehistory, the children explored Mary Anning's fantastic fossils, Earth's Treasury gallery and the megafauna exhibits. It was a great day out and we learnt a lot: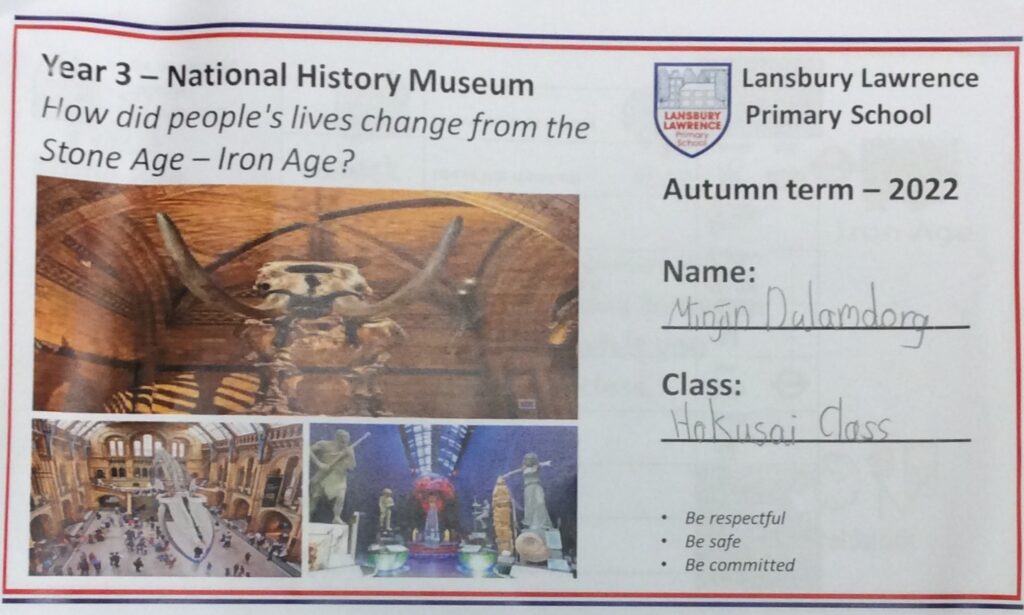 Radeyah: Most of the animals in the museum were extinct but people are extant.
Maryam A: I learnt about different types of rocks and about animals from the olden times.
Shafaat: I used my prehistoric knowledge from the class. We saw the bones of a giant sloth, a giraffe, dinosaurs and a mastadon.
Emad: There were no dinosaurs in the Stone Age, but we saw some in the museum. The Ice Age was a big part of the Stone Age, and it was cold across lots of the Earth.