by Emad and Radeyah
This term, we our learning about what makes the human body work so effectively. We have a new member of the class who is a model skeleton that we called Skelly, and he will help us learn more about our bones. We did research last week, and one of the most interesting facts we found out was that there are 206 bones in our bodies (52 in both feet). We created a mindmap of the information we collected and put our questions on the learning wall. I am looking forward to learning more; we have a lot of questions.
On Monday, we met a nice music teacher called Aga who helped us create a song about the human body. We used what we have learned in science so far to make the lyrics for the song: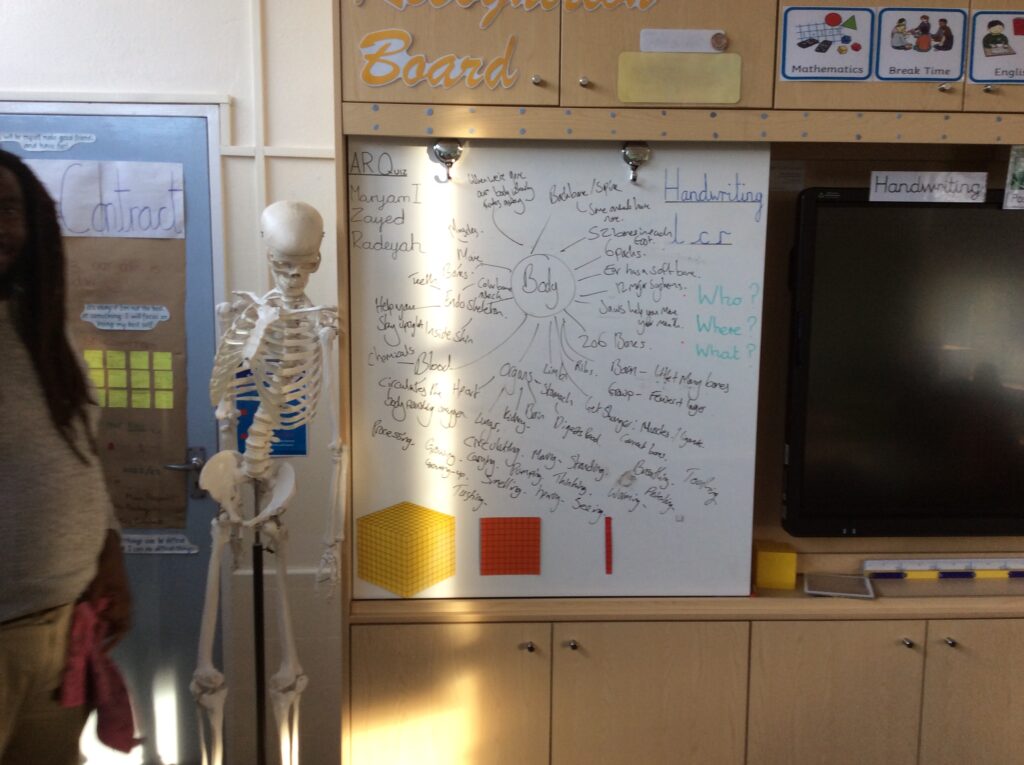 We remembered to be resilient, resourceful and safe when we were outside planting bulbs in Forest School. First, we had a conversation about the best place to plant the bulbs so that they do not get stepped on when children are playing. We decided together and chose a good spot.
At the beginning of year 3, the class started looking after a plant in the classroom and it has started to flower. The plant was just seeds when we started, but we have been trying our best to care for it and now it is nearly fully grown. We were excited to see that it already has flowers.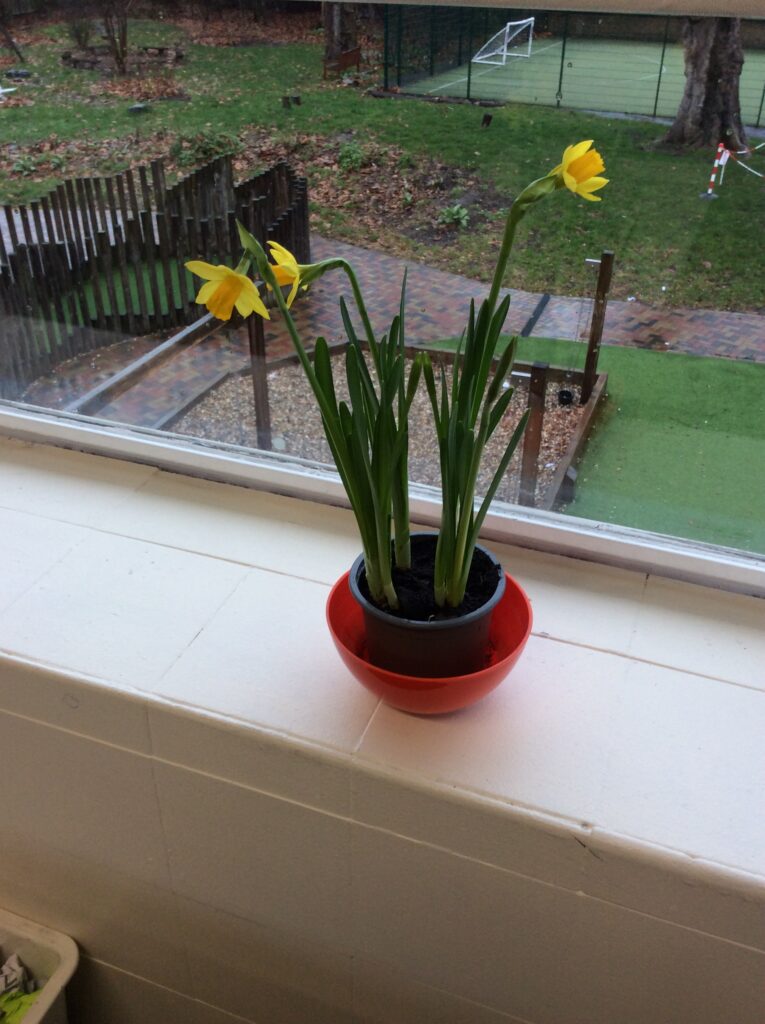 Our story in English is the Skeleton Woman. In our lessons we wrote the lonely fisherman's diary and described the new town that he is in using adjectives and nouns – I think you should read the story because it is very good.